Travel to Central Coast, California
Paso Robles, San Louis Obispo County
The Central Coast of California and its four regions — Monterey Bay, San Luis Obispo, Santa Barbara and Ventura — make up what is known as "The Original Road Trip," a classic drive along the Pacific Coast Highway. It's a seemingly never-ending stretch of beautiful views, beach towns, extravagant resorts, wineries and historical attractions. There is something for everyone on what has become known as the ultimate Californian experience for tourists and locals. Tokyo Journal recommends Paso Robles, an approximately three-hour drive north of Los Angeles or south of San Francisco, for its proximity to fine wineries, Hearst Castle, the Paso Robles Events Center, the Ravine Water Park, downtown Paso Robles and more. Wine enthusiasts can explore Paso Robles Wine Country, where an abundance of wineries produces more than 40 diverse wine grape varieties.
Where to Stay
Luxurious Private Inn & Winery: CaliPaso Inn
This is a two-in-one luxurious private inn and winery located in the vineyards of Paso Robles. The region is blessed with warm days and cool nights, a combination that greatly contributes to the production of CaliPaso's award-winning wines. From the seven extravagant guestrooms and winemaker's cottage to the breathtaking views of the Paso Robles countryside, each guest is bound to have a relaxing and memorable stay.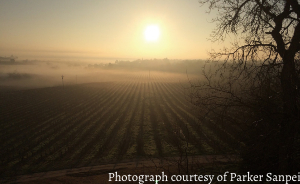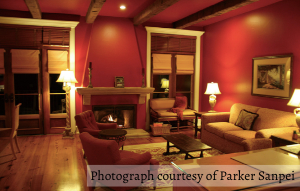 What we love:
• The private balconies and fireplaces overlooking the Paso Robles' hills and vineyards
• The Italian-style decor and furniture imported from Europe that provide the perfect balance between luxury and comfort
• The hospitable customer service making each guest feel welcome and comfortable
Where to Stay
Luxurious Resort with a Treasure Trove of Art and Antique: Allegretto Vineyard Resort
Also in Paso Robles, this Mediterranean- and Italian-inspired resort owned by Ayres Hotels has bountiful amenities. But the extraordinary collection of artifacts collected by proprietor Doug Ayres during his world travels alone is worth the stay. Strolling through the hotel grounds and finding hidden artistic gems throughout the property is an experience all on its own. With 171 guest rooms and suites, including pet-friendly rooms, as well as private terraces, you can relax by the pool in the resort's private cabanas, try out its bocce ball court, or lose yourself in an exhilarating culinary and wine tasting adventure. From its trails through nearby vineyards and gardens to their very own Allegretto spa, each guest is in for a relaxing stay.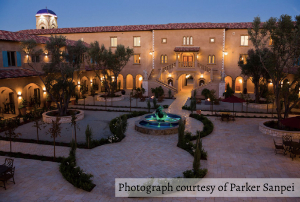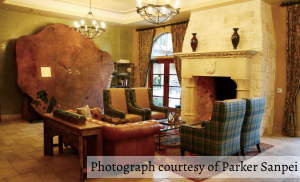 What we love:
• The hotel's trove of artistic treasures. The hotel's visionary proprietor, Doug Ayres, has decorated the hotel with hundreds of works of art, antiques and artifacts from across the globe and the ages, including a five-foot stone, polished to a beautiful sheen after tumbling in a river in India for 5,000 years; a towering Siddhartha statue from India; and a massive cross-section from a Sequoia tree, whose rings date back to before the building of the Great Wall of China and the birth of Christ
• The Cello Ristorante & Bar for its authentic Mediterranean food and a bar serving their own locally produced wine
• The convenient limo and town car service that makes it easy for guests to get around Paso Robles
Where to Eat
Creative, Fresh Food and Unique Wine: Thomas Hill Organics
Thomas Hill Organics is passionate about local and fresh ingredients. Using organic fruits and locally sourced vegetables, Thomas Hill Organics has two locations in the Central Coast: Paso Robles and San Luis Obispo. The amount of attention and detail to nutrition provides customers with a unique and delicious restaurant experience.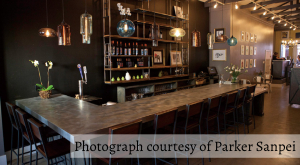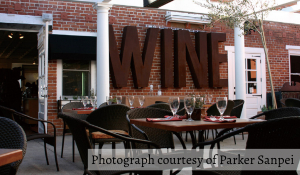 What we love:
• The creative menu that changes weekly depending on the availability of fresh and seasonal fruits and vegetables
• Quality and nutritious cuisine that's easily paired with a large selection of fine wines produced in the Paso Robles wine country
• The modern and comfortable decor
Recommended Winery
A Sight and Taste to Behold: Villa San-Juliette Vineyard & Winery
Nestled in the beautiful rolling hills of northern Paso Robles, the Villa San-Juliette Vineyard & Winery is perfect for those looking to spend their time relaxing with a bottle of classic Central Californian wine. Owned by So You Think You Can Dance executive producer Nigel Lythgoe and American Idol executive producer Ken Warwick, the estate spans 168 acres of pristine winemaking hills. Visitors can indulge themselves with a tasting and try their signature reserve wines, or take a tour around the estate and vineyards. The estate also has a small restaurant that offers platters of various cheeses and fruits that pair nicely with the wines.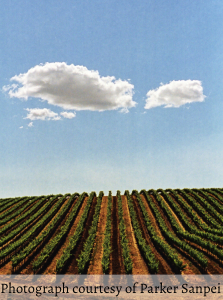 What we love:
• The breathtaking views
• The relaxed atmosphere
• The flight of reserve wines
What to Do
America's Most Remarkable Museum: Hearst Castle
Hearst Castle is a truly remarkable museum with a considerable collection of art and antiques. Designed by William Randolph Hearst, the American media mogul who built the nation's largest newspaper chain and media company, Hearst Communications, and architect Julia Morgan, the castle was inspired by Hearst's trip to Europe as a young child. Falling in love with Europe's historical and luxurious castles, Hearst dreamt of one day building his own castle. Heart's castle opened in 1919 and became his primary residence. Today many travel to view his legendary dream come to life. With 165 rooms, 127 acres of gardens and walkways and six different tours, Hearst Castle is an attraction full of discovery. It's no wonder that the likes of Charlie Chaplin, Cary Grant, Clark Gable, Joan Crawford, Franklin Roosevelt and Winston Churchill were Hearst's guests, who enjoyed the gardens, indoor and outdoor swimming pools, tennis courts, movie theater, airfield and the world's largest private zoo. In fact, zebras and other exotic animals still roam the grounds.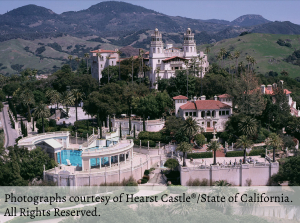 What we love:
• The breathtaking architecture, decor and ocean view
• The remarkable art collection of William Randolph Hearst himself
• The historical background
The complete article can be found in Issue #279 of the Tokyo Journal.