Affordable Stay in the Heart of Tokyo
Nippon Seinenkan Hotel
The Nippon Seinenkan Hotel is a great choice for people traveling to Tokyo on a budget. This simple and clean hotel is at the heart of Tokyo in an upscale neighborhood just blocks from the Omotesando crossing famed for its fashion boutiques. What I enjoyed most about the Nippon Seinenkan was taking a quiet, early morning stroll among the lush greenery that surrounds the hotel before starting my day in bustling Tokyo.
---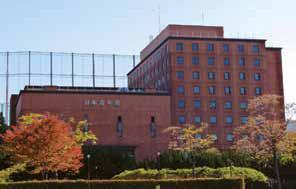 The rooms are reasonably priced between 7,700 yen and 10,815 yen per person at time of print. A 40% discount is offered on Sundays and Mondays for online reservations. The hotel is a combination of traditional Japanese and western accommodations. But unlike most western hotels in Japan, you can invite three guests to your room, and all four of you can sit around a table without being in an expensive suite. More unusual, you can also do this on traditional Japanese tatami mats while still being able to sleep on a westernstyle bed. Or if you prefer, you can pull out some futons and sleep on the tatami.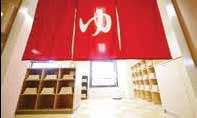 Originally built in 1979, the hotel has renovated most rooms over the past decade. There are tatami rooms, western-style rooms and a combination of tatami with western beds. Rooms have Internet access, a bar fridge and a hot-water pot for making instant coffee, tea and instant noodles. In addition to a shower and bath combo in your own room, the hotel has two public baths – one for male guests and the other for females. These huge baths can hold up to 50 people, and all guests are welcome to experience this traditional Japanese bathing process that begins with scrubbing your entire body down before entering the bath. Coin-operated laundry machines also are available. Looking for a reasonably priced and centrally located venue for a seminar or workshop? There are 17 large and small meeting rooms at the Nippon Seinenkan. For larger groups, the hotel's Saein restaurant and Alde banquet room each seats 300, with reservations required. Some staff are not as fluent in English as at the major western hotels like the Westin, Hilton and Hyatt, but they are friendly and I did not have any problems communicating.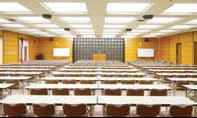 Restaurants and Food
There are two reasonably priced restaurants. One is a quaint Hawaiian restaurant that serves burgers and a western breakfast. The other, called the Befane café, is a family style eatery where I enjoyed a roast chicken dinner for about 1,000 yen. At night you can have a drink and sing karaoke at Pub "Metro." There also is a small stand in the lobby selling snacks, canned drinks and convenience items. Each floor has vending machines serving canned and bottled soft drinks, tea, coffee, beer and snacks including instant noodles.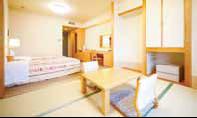 Location
The Nippon Seinenkan is located in the heart of Tokyo less than a 10-minute walk from the Gaienmae Station on the Ginza Line or the Kokuritsukyogijo Station on the Oedo Line, or the Sendagaya or Shinanomachi Stations on the JR line. It is a 20-minute walk to Harajuku's famous Meiji Jingu Shrine.
Nippon Seinenkan Hotel
7-1 Kasumigaokamachi
Shinjuku-ku,Tokyo 160-0013
TEL: 03-3401-0101
FAX: 03-3404-0611
www.nippon-seinenkan.or.jp
Live the Local Life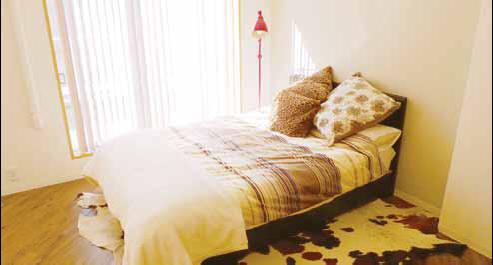 Homerent
If you're looking for affordable accommodations or want to experience a homestay setting in Japan, check out the website homerent.jp. Launched in August 2012, homerent.jp is a website that connects people who want to rent a room in Japan with home and condominium owners who have a room to rent.
Go Local and Share Global
The website promotes itself as allowing users to "go local and share global." Home sharing dates back to the 1800s in Japan when homes in the countryside welcomed traveling guests. Now through homerent.jp homes across the country can welcome guests from around the world for inexpensive short-term stays. Decent hotels run for 10,000 to 30,000 yen a night in Japan, so renting a room for as little as 4,000 or 5,000 yen a night is a steal. Want to live as the locals do? Homerent. jp makes it possible for a homestay setting in rooms ranging from traditional Japanese-style to modern westernized rooms.
Rent Your Extra Room, Earn Some Cash
Home and condo owners can earn an extra income by listing their rooms, specifying the fee and dates of availability, and then screen their potential guests through Skype calls or by specifying the type of guests that can stay. Single mothers, for example, can specify females only.
Language Exchange
The room-rental site also provides renters the opportunity to practice Japanese. Want to live with the locals and practice Japanese? Rent a room through the site and you can do just that
How Does It Work?
Guests can browse room rental listings and send a booking request to the host. When the host receives the request, they can approve or disapprove it. When a host accepts the request, the guest can pay by credit card or PayPal for the room. There are no fees for using the site. A 10% booking fee is deducted from the money that the host receives from homerent.jp. Once the room is booked, both the guest and host are notified of each other's telephone numbers and e-mail addresses.
Work, Eat, Play, Move, Feel and Sleep Well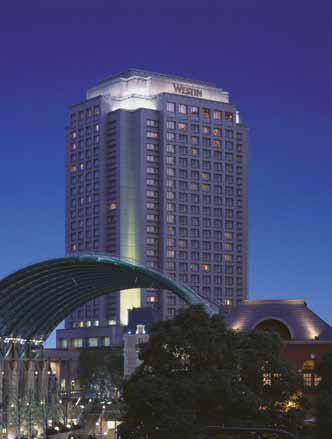 Westin Tokyo
"Preserving wellness in travel" is the goal of The Westin Tokyo. And that it does. The hotel is a luxurious European Classic/ Empire-style establishment combining French, Roman and Egyptian décor. The 22-story building is surrounded by abundant greenery, a contrast to other major Western hotels in Tokyo. The Westin Tokyo says its aim is for guests to leave feeling better than when they arrived. At first I thought that was just a bit of clever marketing. But I must admit that I did leave feeling better than when I arrived. Well done, Westin. Well done.
Built in 1994, the hotel has 438 guest rooms and 20 suites. All guest rooms have separate bathtubs and showers -- replete with bathrobes and bath amenities, and the "Westin Heavenly Bed." The Westin describes the bed as "our industry-leading innovation, which promises you heavenly sleep like no other." Again, I had my doubts. But they came through again. The bed was one of the most comfortable I've ever slept on. Starwood Preferred Guest Platinum members and guests staying on Executive Club Floors have access to the Westin Executive Club Lounge. For women, there is a femaleonly floor that provides Bulgari amenities, Nespresso coffee and an in-room foot spa.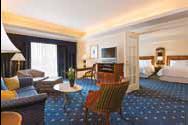 Other facilities include a Business Center, Le Spa Parisien, a European spa in a Paris-style apartment setting, and twelve function and meeting rooms of various sizes with seating for corporate events and weddings. The meeting rooms seat around 20 people and the banquet rooms 30 to 1,000.
Restaurants
The Westin Tokyo has five restaurants serving European Continental, Teppanyaki, Cantonese, Japanese, and Epicurean / international food. Bars include the Compass Rose Sky Lounge with live jazz in the evenings, the Lobby Lounge with tea and light snacks, and the Bar with whiskies, spirits and Cuban cigars. In addition, The Westin Deli offers international coffees and teas, plus freshly baked cakes and pastries. The multi-course meal I enjoyed at Victor's was a gourmet delight served with exquisite locally-grown Tokyo vegetables at a table with a gorgeous view overlooking Tokyo from the Westin's 22nd floor.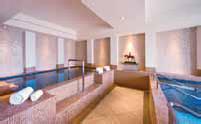 Fitness for the Corporate Traveler
Did you travel to Tokyo without your running gear? No problem. The Westin Tokyo has an athletic gear-lending program, which lends New Balance running shoes and workout clothing at no charge to guests staying at the Westin.
Would you like a guided running tour of the area? Schedule an appointment with the "running concierge." How's that for hospitality innovation?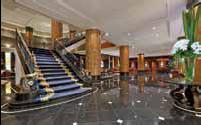 Location
The Westin Tokyo is located within the Yebisu Garden Place, an upscale complex of shopping, entertainment and corporate offices. The hotel is a 10-minute walk from Ebisu or Meguro Stations on the JR Yamanote line.

Westin Tokyo
1-4-1 Mita
Meguro-ku Tokyo 153-8580
T E L: +81 (0) 3-5423-7000
FAX: +81 (0) 3-5423-7600
www.westin.com/tokyo

This story appeared in Issue 270 of the Tokyo Journal.
To order Issue 270, click here.