Silent Siren Makes Some Noise
From Models to J-Pop Idols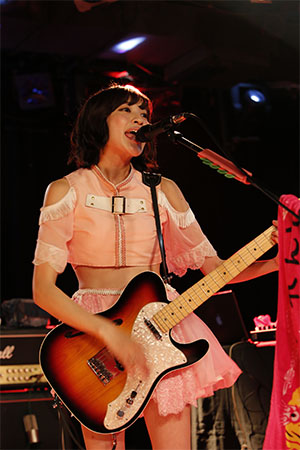 Silent Siren - nicknamed Saisai - performed in Hollywood on September 30th to kick off their S World Tour. Silent Siren is a Japanese all-female pop band formed in 2010. The group consists of four members who were originally models from popular Japanese girls' magazines: vocalist/guitarist Sumire Yoshida (Suu), drummer & leader Hinako Umemura (Hinanchu), bass guitarist Aina Yamauchi (Ainyan) and keyboardist Yukako Kurosaka (Yukarun). The band's highest achievement to date was performing at Japan's famous Nippon Budokan, a 14,000-seat venue. Tokyo Journal intern Michael Tang had a chance to sit down with the band members before their Hollywood concert to learn more about Silent Siren.
TJ: Have you had a chance to explore Los Angeles?
SILENT SIREN: Unfortunately, we haven't had much time since we arrived yesterday, but we went to different places and ate. We had a good time. We plan on going to Disneyland next!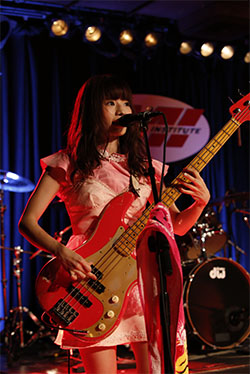 TJ: Is there a band you want to collaborate with?
SILENT SIREN: Green Day. We like listening to them and we do cover songs of their music, so we would like to collaborate with them. It would be fun!
TJ: Do you have any plans outside of making music — like acting?
SILENT SIREN: If we had the chance and time we would love to! We do radio shows but we would love to expand into [acting] if the chance ever comes up.
TJ: Do you study English?
SILENT SIREN: Studied? Studying? [laughs]. We do study, but it is difficult.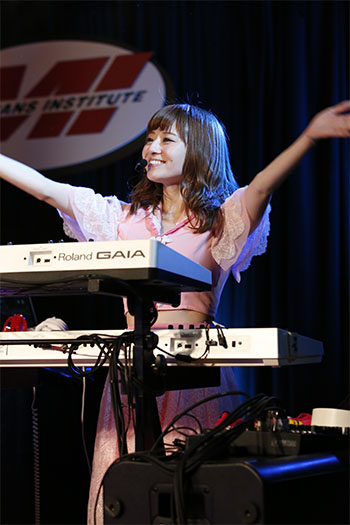 TJ: Can you tell us some of your favorite English words?
SILENT SIREN: Exactly. Absolutely. 100 percent!
TJ: Do you think it is important for Japanese musicians to speak English?
SILENT SIREN: It's definitely important. It's a common world language, so if we can speak it, no matter where we go, we will be okay.
TJ: What are your current projects?
SILENT SIREN: We have a lot but we don't have a specific one right now. We are working on new songs, and after we finish this world tour, we're going to return to Japan for another concert!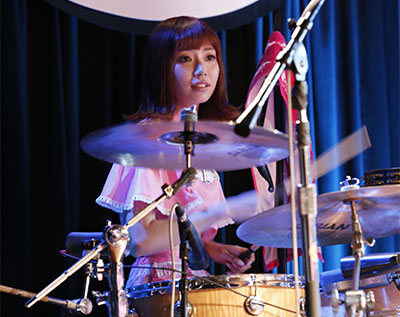 TJ: What advice would you give to someone who wants to become a musician?
SILENT SIREN: There are so many types of performers, like musicians, dancers, bands, and within that, we think bands are the coolest. For those who want to become a band, we hope they listen to music, become inspired, and pass on the song's grit, energy, and so on to their listeners.