By Tokyo Journal Intern Michael Tang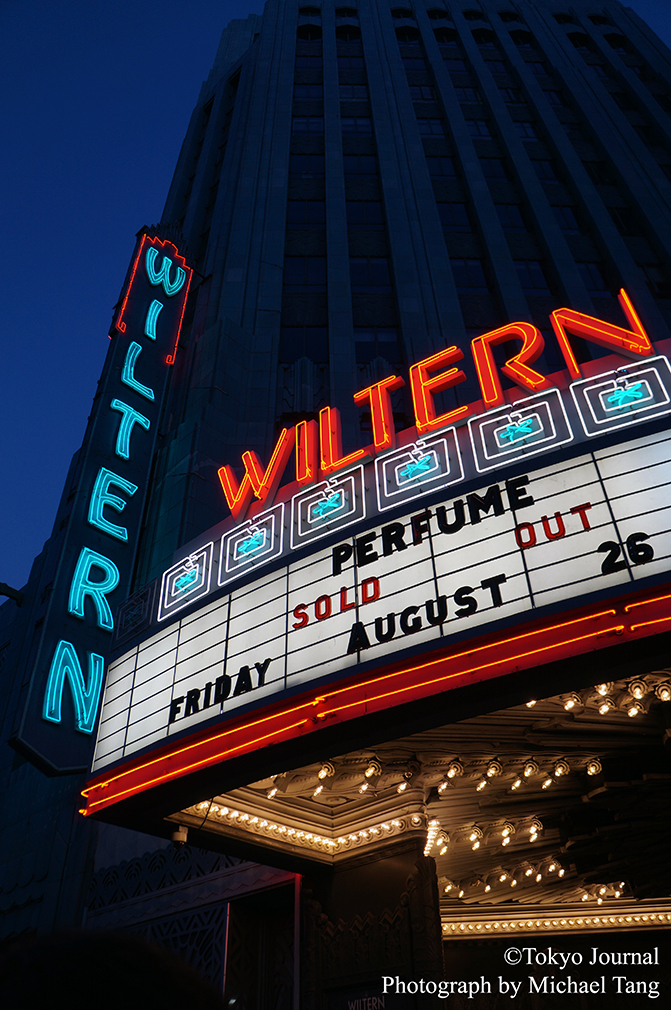 Perfume kicked off their latest world tour, Cosmic Explorer, at The Wiltern in Hollywood. Perfume is one of Japan's most popular and recognized girl groups and the energy that surrounds the group while on stage can only be matched by the level of bass that was blasting through the speakers. In the 16 years since their formation, Perfume has not lost any steam, as they dominate both Japanese and foreign electro-pop music scenes. Tokyo Journal intern Michael Tang had a chance to experience their Hollywood performance during their Cosmic Explorer World Tour.
Cheers of excitement erupted from the crowd as Perfume descended slowly from the top of a staircase to the stage. Although some fans were from Japan, the majority of concert attendees were American. The nonstop energy rose as they performed song after song without taking a break, which intensified the level of energy of everyone.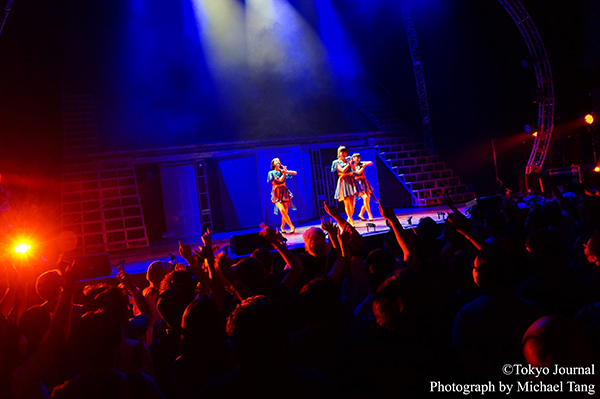 Perfume is known for their unique music and fashion style, but it is their extravagant music videos and performances that catapulted them to fame among their fans. Their Hollywood concert was no exception. It had a unique scent of Perfume all over it. It featured lasers, synchronized LEDs, and see-through panels that moved and displayed holograms of the performers. It was futuristic, like watching a concert straight out of Tron.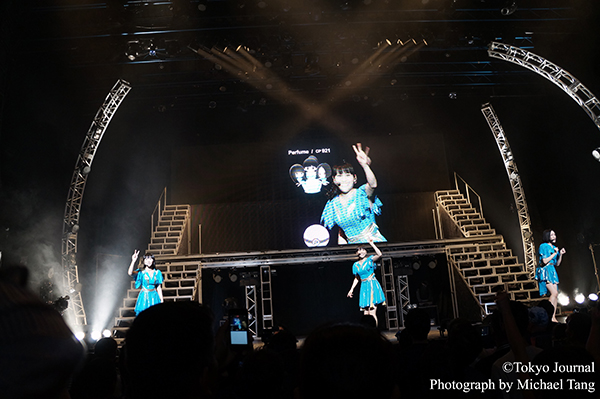 The beautifully produced show included a break with Pokemon Go. A creature named "Perfume" suddenly appeared and the audience, with the band's help, successfully caught it together (Perfume has a combat power of 921, for those interested). Fans raved about their incredibly positive experience as they exited the building. There's no doubt that Perfume will return to North America in the future, and perhaps even perform in Europe one day.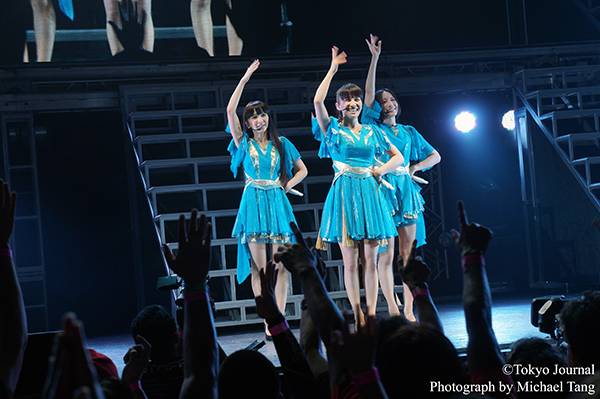 Perfume was formed in early 2000 in Hiroshima, but moved to Tokyo to work with Yasutaka Nakata (producer of Capsule, Kyary Pamyu Pamyu). Their major debut "Linear Motor Girl" was released in 2005, but it was not until "Polyrhythm" was released in 2007 that the group became a household name in Japan. Perfume consists of three core members, Kashiyuka (Yuka Kashino), A~Chan (Ayaka Nishiwaki), and Nocchi (Ayano Omoto).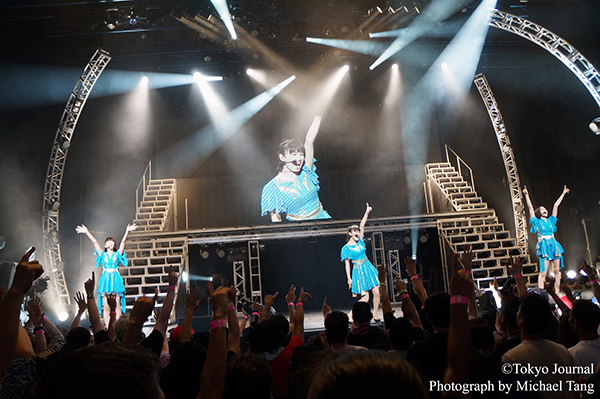 In addition to their performances in Japan and Hollywood, the trio will also visit San Francisco, Chicago, and New York. The concert featured a total of 23 songs with an encore of STAR TRAIN from their most recently released studio album.