Two of South Korea's biggest bands, TVXQ! and Super Junior, have taken their tours global as demand for K-pop grows around the world.
K-Pop Continues to Go Global
TVXQ!
TVXQ!, known as Dong Bang Shin Ki in South Korea, Tong Vfang Xien Qi in China and Tohoshinki in Japan, has twice held the Guinness World Record for the largest fan club in the world, with more than 800,000 in South Korea alone. They hold the current Guinness World Record for being the Most Photographed Celebrities in the World with more than 500 million photos taken. TVXQ! launched their "TVXQ! Live World Tour 'Catch Me'" in November 2012 in Seoul before heading to China, Taiwan and elsewhere around the world. They made history by touring 11 cities in Japan between January and April 2012, doing a total of 26 shows as part of their "TVXQ! Live Tour 2012 ~TONE" with more than 550,000 in attendance.
Super Junior
Super Junior, known as "Kings of the Hallyu Wave," kicked off their "Super Show 5" tour in South Korea with March 23 and 24, 2013 shows at Seoul's Olympic Gymnastics Stadium. The tour marks their first solo concert series in South America with concerts in Sao Paulo, Brazil (April 21), Buenos Aires, Argentina (April 23), Santiago, Chile (April 25) and Lima, Peru (April 27). The tour also includes stops in China, Japan and Europe. tj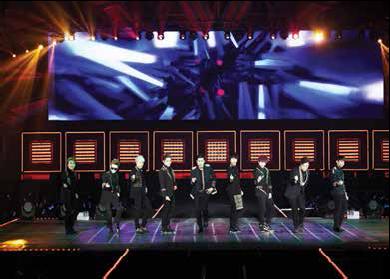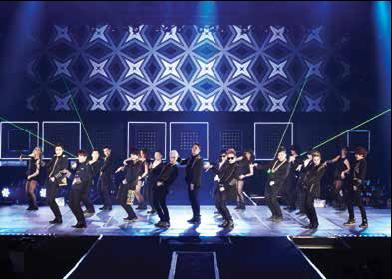 This article appeared in Issue #271.Click here to order from Amazon