Product Reviews for the Busy Traveler

Move Across Campus with the Swagger E-Scooter: Swagtron Swagger
The Swagtron Swagger is an e-scooter that can be used as a fun and easy way to get around. The carbon fiber chassis is strong and durable, without being heavy: it weighs just 17 pounds. The Swagger easily folds down with the touch of a button and stows in tight areas. The 250-watt motor has three speeds, allowing it to zip around at up to 15 miles per hour. The motor is powered by a 24v 3800mAh lithium-ion battery (UL certified), enough for a 15-mile ride on a full charge. The LED backlit display provides useful information such as speed, battery levels and an odometer. Operating the Swagger is simple: there's one lever to accelerate, another to decelerate.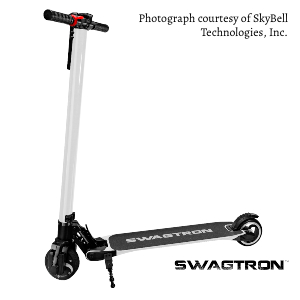 Specifications and Features
• 250-watt motor
• 24v 3800mAh lithium-ion battery (UL certified)
• Carbon fiber folding frame, strong and light carbon fiber chassis weighing 17 pounds
• LED display
• Kickstand
• Front and rear braking systems
• LED light bar (night riding)
• Colors: black, white, pink
Verdict
We loved how easy the scooter operated. While other e-scooters pushed the $1,000 mark, we found the modestly priced Swagtron Swagger was right in line with the quality and functionality of high-end e-scooters, making it a real bargain.
Multiplayer Game Table with Style: Viper Maverick Foosball Table
The Viper Maverick Foosball Table is destined to become the focal point of your game room, providing hours of exciting competition for adults and kids alike. The sleek design of the Viper foosball table outclasses its contemporaries with its counterbalanced players and greatly finished table legs.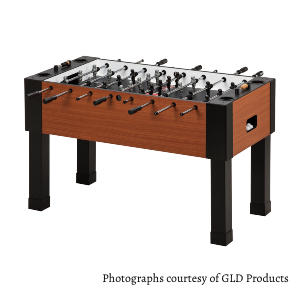 Features
• 1-inch thick wood to stand up to the strongest players.
• Fashioned from 3/4" thick high-density thermoplastic to prevent warping.
• Sleek design hides leg bolts for a smooth look.
• Foos players remain counterbalanced and upright, allowing for optimal movement to set up a long goal.
• Removable cup holders.
• Helpful ball returns so the game won't stop.
• Two soccer-style foosballs.
Verdict
With its sleek-design and wood finish, the Viper Maverick Foosball Table is a great addition to any family game room or apartment. While an electronic scorer would have been great, the analog scorer does the trick. The two removable cup holders are a great feature for those who need a sip of water during an intense game, or a victory chug of soda after winning. The Viper Maverick Foosball Table is a must-have for table-gaming enthusiasts.
Stylish and Functional Laptop & Document Case: Samsonite Leather Flapover Case
If you need a stylish, functional and portable bag for your files on business trips or your daily commute, the Samsonite Leather Flapover Case is just the thing. Get around in comfort and style with the padded shoulder strap, or take it off – the choice is yours! The front clasp ensures that your documents are secure wherever you go. It's recommended for gentle use, and while it does have a compartment for a laptop, smaller laptops are encouraged. It comes with a three-year warranty
Specifications
• Weight: 4.6 lbs.
• Body dimensions: 16.5" x 12.0" x 5.5"
• Made of 100% genuine leather
• Perfect for organizing notebooks, papers and files
• Versatile transportation: hands-free or carry by the handle
Curved and Spun To Perfection: Samsonite Black Label Firelite 30" Spinner with Curv-Patented Technology
What sets this luggage bag apart from others is its sporty design and its combination of strength and lightness. The bag uses Curv, a patented technology also used in sports gear, headgear, racecars and bulletproof vests, that makes it impact resistant and shock absorbent. While it can be scratched and dinged, it is tough enough to not get horribly dented while being exceedingly lightweight. The Samsonite Black Label Firelite 30" Spinner is perfect for business trips and vacations and is a must-have for those seeking a stylish, light and secure luggage bag.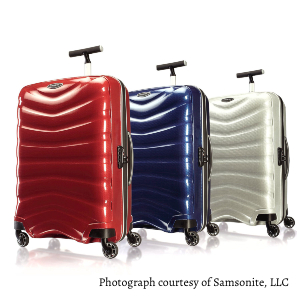 Additional Features
• Spinner wheels: Allows the Spinner to be pushed or pulled upright without weight on your hands or shoulders.
• Retractable handle: Locks in place and provides easy maneuvering.
• Cross straps: Secure luggage contents from shifting and assist in organization.
• Interior divider: Creates a separate compartment for added organization and security.
• TSA lock: Gives peace of mind while being accessible by Transportation Security Administration (TSA) agents.
• Water-resistant PU (polyurethane)-coated zipper: Protects contents from liquid.
• Available in two colors, chili red and deep blue, via Samsonite's online store.
Mobile Internet Access in Japan: Genki Mobile
If you're looking for a personal hotspot (also known as FiFi, portable hotspot, pocket WiFi, etc.) or a rental SIM card for your phone or tablet while in Japan, Genki Mobile provides the best coverage in Japan with full support by NTT DOCOMO's 4G/LTE network. The pocket-sized portable Wi-Fi router provides 1GB of data per day followed by unlimited access at 200kpbs until the data plan is refreshed at midnight. The fees are very reasonable and the battery life is substantial with approximately 12 hours of continuous WiFi tethering or 250 hours of standby time. You can have it delivered to your hotel, or pick it up at the Narita, Haneda or Kansai airport terminal when you arrive. When you leave, seal it in the envelope provided and drop it into any post box or take it to any Lawson convenience store. With support by native English speakers, the personal hotspot provides clear communication from start to finish. Current rates are available at https://www.genkimobile.com

Premium Wireless Headphones with Unbeatable Battery Life: Beats Solo3 Wireless
Although the design of the Beats Solo3 Wireless may look relatively unchanged from its predecessor, the upgrade in battery life makes a world of difference. Its top-of-the-line battery provides an amazing 40 hours of uninterrupted music — more than triple the 12 hours of the Beats Solo2. The Beats' Fast Fuel feature gives you a jumpstart of three hours of battery life from only a five-minute charge. The wireless connectivity is solid and it is compatible with many Bluetooth-enabled devices, pairing seamlessly with Apple and Android products. A simple touch-operated remote control is located in the right ear cup, which connects to a headband that fits snugly. The design ensures they stay on, even while jogging, and can be conveniently folded up into the included compact carrying case. And, of course, let's not forget about the premium sound quality. It's perfect for those who like their bass without it being too boomy.
... And Presto! A Quality Cup of Espresso! The Capresso Ultima PRO
The Capresso Ultima PRO makes it easy to brew high-quality espresso, tea, americanos and cappuccinos in the comfort of your home. For those looking for a sleek and functional espresso machine that can make a consistent cup of joe, Capresso might be the choice for you. We loved how easy it was to maintain and operate the machine. This highly convenient appliance comes equipped with:
• A 15-bar pump to create that perfect layer of foam
• A removable drip tray for easy cleaning
• An adjustable cup-size option
• A frothing wand to make the perfect cappuccino
• A 34-oz water tank
• An advanced heating system with a 30-minute emergency shutoff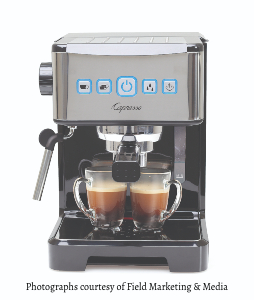 Prep Like a Pro with the Food Processor Pioneer: The Elemental 13-Cup Food Processor by Cuisinart
Cuisinart stays true to its slogan, "Savor the Good Life," with its growing variant of kitchen appliances, from coffeemakers to blenders, slow cookers, food processors and microwave ovens. Its Elemental 13-Cup Food Processor is no exception to the company's high standards. We found it to work well not only for working professionals, but also for those at home who are looking for a quick solution to dicing and cutting for your next culinary masterpiece. Cuisinart's state-of-the-art food processor makes it easy to prep any meal with its:
• 13-cup work bowl and inner four-cup bowl to prep ingredients separately in one container
• 550-watt motor to chop up any ingredients
• Cuisinart's SealTight Advantage System to avoid spills and leakage
• Cuisinart's Supreme wide-mouth feed tube
• Removable dicing disc
• Removable stainless steel chopping/mixing blade, shredding disc and slicing disc
• Electronic touchpad with three speeds

The Cordless Alternative to an Upright Vacuum: Dyson V8 Absolute
The Dyson V8 is a convenient, high-performing, cordless vacuum, that makes it easy to clean at a moment's notice. Its HEPA (high-efficiency particulate air) filtration system catches allergens and expels air that is cleaner than one normally breathes. It comes with two cleaner heads for carpets or hard floors. With various attachments such as a soft-roller cleaner head, direct-drive cleaner head, mini-motorized tool, combination tool, crevice tool and a soft dusting brush, the Dyson V8 is highly capable of reaching and cleaning more areas than a traditional vacuum cleaner. The wall mount allows you to effortlessly charge the vacuum after each use. Its accessibility and readiness to go at any moment changed the way we cleaned as it dramatically reduced the overall amount of cleaning time throughout the week. In fact, we found ourselves cleaning far more often than normal because of its easy accessibility.
Specifications
• Weight: 5.75 lbs
• Suction Power: Max 115AW
• Bin Volume: 0.14 gallons
• Run Time: 40 minutes
• Dimensions (HxWxD): 9.8 x 49 x 8.8 inches
• Cyclone Technology: 2 Tier Radial cyclone
• Filtration: Washable lifetime filter
• Cleaner Head: Direct-drive cleaner head and soft-roller cleaner head
All-In-One Air Purifier, Heater and Cooler: Dyson Pure Hot+Cool Link Air Purifier
According to the United States Environmental Protection Agency, the air we breathe indoors can be a risk to our health due to airborne dust, formaldehyde, fire retardants and chemicals used in conventional cleaners. With this in mind, the Dyson Pure Hot+Cool Link uses a carbon- and glass-fiber HEPA (high-efficiency particulate air) filter to trap 99.97% of airborne allergens and pollutants. Two airflow options allow you to target and streamline airflow or create airflow throughout the room. The intuitive auto mode monitors and reacts to changes in the surrounding air quality and the smartphone app monitors the current air quality inside and outside of your home. We tested it in homes with children with allergies and they reported that their coughing stopped. As an all-in-one air purifier that heats and cools, the Pure Hot+Cool Link Air Purifier is a breath of fresh air. Its ease of use, stylish design, connectivity options and overall performance make the Dyson Pure Hot+Cool Link Air Purifier exceptional.
Specifications and Features
• Air Multiplier Technology (bladeless fan)
• Glass HEPA & Carbon Filter (Removes 99.97% of allergens and pollutants)
• Hot and cool air flow
• Jet Focus control (focused or diffused wide airflow)
• Auto mode • Smartphone connectivity
• 5-year warranty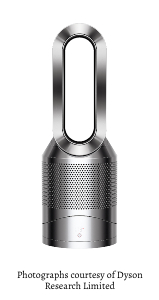 Casual Fitness Tracker: The Fitbit Alta Fitness Wristband
The slim Fitbit Alta wristband knows when you are actively exercising based on the motion of the wristband, and can be paired with a smartphone to track your movements through the day, including steps taken, calories burned, and the amount of time you were active and stationary. It lasts five full days and nights on a full charge. It has a wide range of colors and styles for casual and formal occasions. Although the Alta doesn't come with features like GPS or a heartbeat sensor that some fitness gurus might be interested in, the display shows just the right amount of relevant information the user might need.

Fitness Tracker with Traditional Design: The Phase Hybrid Smartwatch by Misfit
Although the Misfit Phase has a more traditional design with analog minute and hour hands as opposed to a digital interface, it has enough features to satisfy the average user looking for a simple, easy-to-use fitness tracker/smartwatch. Compatible with iOS and Android smartphones, it tracks steps taken throughout the day, distance traveled, calories burned, jogging and gym time. Two side buttons control music, trigger activity and sleep modes, allow you to call yourself to find your phone and act as a shutter button for your camera. Its replaceable battery lasts for six months and the watch band can be easily swapped for leather, textile and rubber sport versions.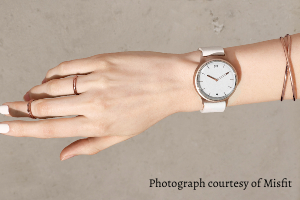 The Fitness Smartwatch that acts as your Coach: Moov Now and HR
Moov Now and HR devices act as a coach, setting them apart from other fitness trackers. The Moov Personal Coach App highlights areas to improve on, tracks progress and can post your workout results online.
Moov Now
This high-accuracy motion tracker guides proper form, helping to prevent injuries. If the sensor detects you're landing too hard while jogging, the personal coach warns you to land softer.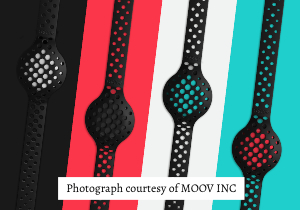 Moov HR
Moov HR's highly accurate heartbeat sensor is perfect for HIIT (high-intensity interval training), which can burn more fat and strengthen muscles more effectively than traditional exercise, allowing you to push yourself without overdoing it and get the most out of your workout.
Compact All-In-One Home Printer: Epson Expression Home XP-440 Wireless Small-In-One PrinterPhotographs courtesy of Walt & Company
True to its name, the conveniently sized Epson Expression Home XP-440 Wireless Small-in-One Printer delivers an array of top-quality functions. The device can print, copy and scan, and with its ability to connect wirelessly to computers and mobile devices it can print from almost anywhere. It delivers clear and vibrant prints, especially with photos, which can be printed directly from Instagram and Facebook using the Epson Creative Print App. The lightweight and compact design make it a perfect fit for small at-home desk spaces, and its simple setup and navigation make it user-friendly for any individual.

Cooling Mattress with Pressure Relief: Tempur-Pedic Cloud Supreme Breeze
This medium-soft memory foam mattress lives up to its name in versatility. It provides cloudlike softness and breezy comfort, and a gel filling keeps its surface cool at all times. These features provide an all-encompassing comfort that make up for its higher cost. Not only is it ideal for those who are sensitive to sleeping in hotter temperatures, the mattress accommodates different sleeping positions as well. It provides pressure-point relief for side sleepers, while being firm enough to support back or stomach sleepers. To be sure, the mattress slowly envelopes you in comfort no matter what position you sleep in. Couples can enjoy Tempur-Pedic's motion isolation feature, which absorbs movement by one person so that the other sleeps undisturbed. The Cloud Supreme Breeze comes in twin long, queen, queen long, and California king sizes.
Solar-Powered Pool Cleaner: Solar Breeze Robot Pool Skimmer by Solar Pool Technologies
Cleaning your pool has become far easier, cheaper and faster thanks to the Solar Breeze Robot Pool Skimmer by Solar Pool Technologies. This revolutionary cordless pool cleaner can run for several hours a day on its solar-powered rechargeable ion battery, helping to cut your monthly electricity bill compared to using electric pool cleaners. The Solar Breeze is like a Roomba, or robot vacuum, for your pool. It can clean 90% to 95% of the bugs, dust, leaves, pollen and other organic material in the water. It also prevents a buildup of bacteria. The next time you go for a swim, cut your pool-skimming time down from 45 minutes to just five with the Solar Breeze.
Keep your Pool or Pond Crystal Clear: Tomcat Top Gun Phoenix Portable Pool Vacuum System by Tomcat
Tomcat's Top Gun Phoenix Portable Pool Vacuum keeps ponds, pools, spas or water features clean with its powerful and efficient three-in-one system. It can also be used as an additional or temporary filter system. The unit vacuums, filters and discharges pool water at a rate of 65 gallons per minute with a 1.5-horse-power pump and 50-square-foot cartridge filter. The vacuum doesn't damage old pools or existing pool pumps. It also comes with all the required parts; no additional hoses need to be purchased for the system and assembly is simple. This portable pool vacuum makes pond and pool cleaning a breeze and its performance held up without fail during Tokyo Journal's extensive testing.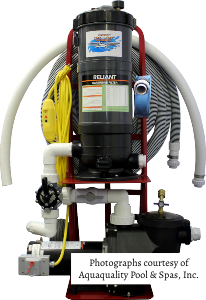 DNA Testing: Learn About Your Family Tree and Heritage
AncestryDNA
AncestryDNA is an affordable and easy-to-use service for testing your DNA. Priced at $99, the process begins with ordering a DNA testing kit. The kit comes with a collection tube and easy-to-follow instructions for submitting a saliva sample for DNA testing. After sending in your sample and activating your kit online, it takes six to eight weeks to get the results. A great thing about AncestryDNA is that it matches your results to other Ancestry users who have similar DNA or a common ancestor, making it easier to find living relatives you may not have known you had.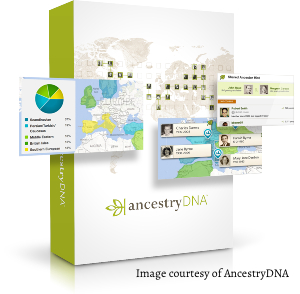 Other features that make this DNA testing service worthwhile are:
• Breakdown of regional ancestry in percentages as far back as 200,000 years
• Anthropological story of how and where your ancestors lived and migrated
• Historical Genius Matches: see famous geniuses you may be related to
• Haplogroup: browse a timeline of maternal or paternal lines to see different branches your genes descended from
• Neanderthal ancestry
• Available on a user-friendly mobile app Image courtesy of National Geographic Image courtesy of AncestryDNA
• Access to 20 billion searchable records
• Database of 350 regions to trace family origins
• Ability to see ancestors' migration patterns
• Adding your results to one of the existing 100 million family trees
• Option for downloading raw data
• Anonymous ID number: when you activate your kit online the only information the testing lab has access to is the serial number
• Access to a mobile application
MyHeritage DNA
If you're looking for an accurate and affordable way to find out more about your ethnicity or your family's ancestry, MyHeritage DNA has the perfect DNA testing service to do the job. Getting started is simple. You order their DNA testing kit for $79, activate your kit online, perform a quick cheek swab and mail the DNA sample back for testing. The results come in four to six weeks. MyHeritage DNA hosts over three billion family trees and offers a great family tree feature that allows you and your family members to update information and upload photographs. They also give you access to U.S. census data, voter lists and records, such as military and immigration.
Other included features that make MyHeritage DNA a must are:
• Connections to 9.8 million users worldwide
• Access to 9.2 billion historical records
• Supports 42 languages
• Inexpensive
• Access to data from 48 countries
• Ability to join through a mobile application
National Geographic Geno 2.0 Ancestry
Interested in finding out about your ancestral history with some of the most cutting-edge DNA-testing technology? If so, National Geographic's Geno 2.0 is a superb resource! They go the extra mile by looking deep into your DNA's relationship to hominins and your distant relatives' migration patterns as far back as 200,000 years! The service is available for $99.95. To get started, you order the kit, follow the instructions to provide a saliva sample, mail it back and wait for your results in 6 to 12 weeks. One of the great things about Geno 2.0 is that the DNA is tested in partnership with Helix, another testing service. The partnership gives you the option to purchase additional tests for things such as health.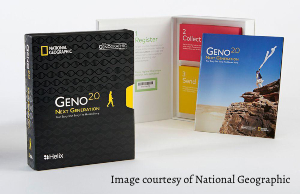 Other features that make National Geographic Geno 2.0 a must-have are:
• Breakdown of regional ancestry in percentages as far back as 200,000 years
• Anthropological story of how and where your ancestors lived and migrated
• Historical Genius Matches: see famous geniuses you may be related to
• Haplogroup: browse a timeline of maternal or paternal lines to see different branches your genes descended from
• Neanderthal ancestry
• Available on a user-friendly mobile app
Saved by the SkyBell Video Doorbell: SkyBell HD Wi-Fi Video Doorbell
The SkyBell HD Wi-Fi Video Doorbell is a great low-cost security precaution for homes. The camera can identify burglars entering the front door, and the speaker system and live video feed (viewable on smartphones) can allow the user to see and speak to people at their front door — even if they are 2,000 miles away. Working together with some of the leading smart home and security brands, SkyBell has created a more practical DIY security service that helps their customers have peace of mind. If the SkyBell detects motion any connected mobile device will be notified, and if accepted, a live video stream can be activated. It allows the user to see, hear and speak to individuals at the front door, whether they're at home or not.
Designed to resemble traditional doorbells, the SkyBell HD Wi-Fi Video Doorbell is a great replacement for home buzzers that you wouldn't expect to be such a powerful gadget. With a 1080p full HD camera equipped with night vision, the device's motion sensor notifies users even if an individual does not ring the bell. The SkyBell records and stores videos, and is equipped with a two-way speaker system so the visitor can speak with the homeowner. For the device to use these features, the bell has to be within the reach of a strong Wi-Fi signal. The SkyBell can record video until the internal memory capacity is filled. The device comes in an assortment of colors to suit the user's preferences.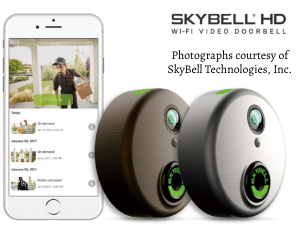 Features of the SkyBell
• HD video
• Motion sensor
• Live monitoring
• Video recording
• Multiple users
• Hear and speak
• Activity history
• Weather resistant
• Snap photo
Lightweight, Intuitive TASER Gun: TASER Pulse by TASER International
The TASER Pulse is a non-lethal option for home protection that is safe and easy to use even for a novice. The lightweight, compact TASER packs a powerful punch comparable to that of law enforcement, delivering neuromuscular incapacitation (NMI) at 19 pulses per second for the first five seconds. Th at's impressive for a TASER weighing in at half a pound! The sleek, ergonomic design allows for easy withdrawal and its 15-foot safety range with 30 seconds of NMI gives you time to distance yourself from your attacker.
Features
• Laser and LED flashlight to ensure proper aim
• Single-fire and multi-cycle capabilities
• Resistant to extreme temperatures for operation and storage (-4 ºF/-20 ºC to 50 ºC/122 ºF).
Convenient Car Vacuum: Car Flex Handheld Vacuum by Black & Decker
The Black & Decker Car Flex 'motor in the filter' technology maintains optimum suction power by spinning dirt away from the filter. Plug into your cigarette lighter and clean dust, dirt and debris from tight spots underneath and between the seats with the integrated hose and long crevice tool. With a 16-foot cable, 4-foot flexible hose and variety of tools, the compact, versatile, and easy to use Car Flex Handheld Vacuum is perfect for everyday minor household and car cleanups, especially if you have children or pets.
Eco-Friendly Handheld Steam Cleaning Vacuum: MR-50 Steam-Vac Combo by Vapamore
The MR-50, the smallest and most portable device made by Vapamore, heats water into vapor at up to 210˚F - well above the temperature that most bacteria and allergens can withstand. As the MR-50 only needs water, there's no need to buy any chemical-based cleaning solutions, which means no harsh fumes or chemical residue. MR-50 is a must-have for pet owners, car enthusiasts, and anyone who would like an eco-friendly cleaning tool to remove even the toughest of stains.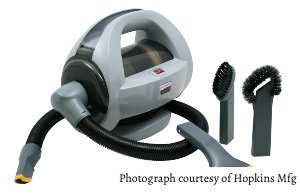 Bagless Car Vac with Tool Variety: Auto-Vac Bagless Vacuum by Carrand
The Carrand's Auto-Vac Bagless Vacuum's high-performing technology, 12-foot power cord, 40-inch flexible vacuum hose and its variety of tools for carpeting, dashboard and crevices combined with a blower feature, allows you to clean hard-to-reach areas. The easy-to-clean, reusable collection basket allows you to clean at any time without having to worry about running out of vacuum bags.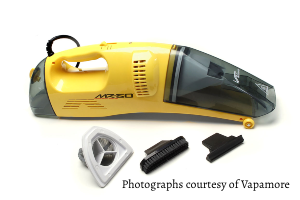 Hydro Flask 40 oz. Wide Mouth With Straw Lid: The Miracle Insulated Water Bottle — Hot or Cold
This water bottle is worth the price. Carrying just over a liter and weighing slightly more than a pound, the stainless steel, BPA/phthalate-free Hydro Flask is perfect for any all-day adventure. From a sweltering day out at the amusement park to a freezing day of sledding, the Hydro Flask comes through hot or cold. The lifetime warranty means you get the benefits of durability, purity and portability for a long time. The Wide Mouth Straw Lid makes it easier to sip, but if you find it cumbersome, the regular cap is recommended.
• 40 oz. capacity
• 11.4 inches tall, 3.5 inches wide
• Tempshield double wall insulation keeps drinks cold for up to 24 hours – or hot for up to six hours
• Stainless steel prevents flavor transfer, ensuring a pure taste
• Powder coat is easy to grip and condensation-free
The complete article can be found in Issue #279 of the Tokyo Journal.