IT'S spring and there's a scent of change in the air. For the first time in history, His Imperial Majesty the Emperor welcomed the incumbent president of the Caribbean nation of Haiti. For the first time in over 20 years, the Emperor and the Empress danced in public, and one of Japan's most acclaimed architects, Toyo Ito, is being celebrated by the world through the prestigious Pritzker Architecture Prize.
The media worldwide are heralding Japan's economic awakening. Japan's stock market is roaring, its overvalued yen finally falling, and the Bank of Japan is spending many trillions of yen. So far, Japan's rally is based on politics. The economic reality is yet to be proven.
Cautious Optimism
Still, many of Japan's business people are cautiously expressing optimism "with a large question mark," as an official in Tokyo's heavily industrialized Ota ward said to me this week. "Companies have high expectations, but it is unclear when they will feel the effects of Abenomics. Or whether they will experience it at all. There is still much skepticism and uncertainty."
On the streets of Tokyo few people feel any change yet. Many are apprehensive. "I don't notice any difference," a small business owner in Tokyo told me while walking his dogs. "It is just the stock market and large companies. Small companies are struggling. I have no expectations that things will get better. They are just creating another bubble."
Naturally, Tokyo Journal hopes the skeptics will be proven wrong and Prime Minister Abe's risky economic experiment will bear fruit.
North Korean War Threats
One experiment we don't want to bear fruit comes courtesy of our neighbor North Korea. It has once again explored the limits of overly aggressive negotiation techniques. Many foreign media seem to take the reclusive regime's bellicose rhetoric at face value.Thankfully, the South Koreans and Japanese have grown used to these tactics. Tokyo's streets are calm and cool, and the focus is on the economy.
Sake
On the topic of chilling out, former Prime Minister Yoshihiko Noda has revealed that he "chugged down" cups of rice wine with David Cameron during his visit to Japan last year. Perhaps sake aficionado Noda shared with his British guest a bottle of the legendary sake brewer Morita's Nenohi. In this issue, we show you how they still use centuryold techniques to brew their liquid treasures.
Donald Richie
We might purchase a bottle ourselves and make a toast to our dear friend and former Tokyo Journal contributor Donald Richie. The insightful commentator on Japan passed away on February 19. As The Guardian wrote in their obituary, "Richie was a hugely influential and inspirational presence, opening a window on a ceaselessly fascinating world." In this issue, we have put together an extensive and personal memorial tribute to Donald Richie, a world authority on Japanese film and culture. He will be dearly missed but not forgotten. Through a living tribute in upcoming issues, we will reprint many of Donald Richie's finest contributions from the Tokyo Journal Archives.
Nagisa Oshima
Donald Richie was not the only person that Japanese cinema had to bid farewell to this season. Japanese film director and screenwriter Nagisa Oshima died on January 15. Outside Japan he is probably best known for "Merry Christmas, Mr. Lawrence" starring David Bowie and Ryuichi Sakamoto, plus his biggest film "Realm of the Senses," about a married man and a geisha acting out sexual fantasies. This issue features a reprint of an interview with Nagisa Oshima conducted by Nick Bornoff that Tokyo Journal first published in 1983.
Cool Car Award
With such tragic news, it is important to change gears. In our section on ultra cool cars, the Tokyo Journal bestows the Spring 2013 Cool Car Award on Jimmy P's blistering-fast Blood Orange Pearl Lamborghini Aventador. This car has some serious street cred, and at 217 mph it can make you forget anything.
If you're lucky enough to go for a spin in one, be sure you're in the latest fashion wearing this spring's hottest colors: Bordeaux Red, Sparkling Champagne, or Cherry Blossom Pink. tj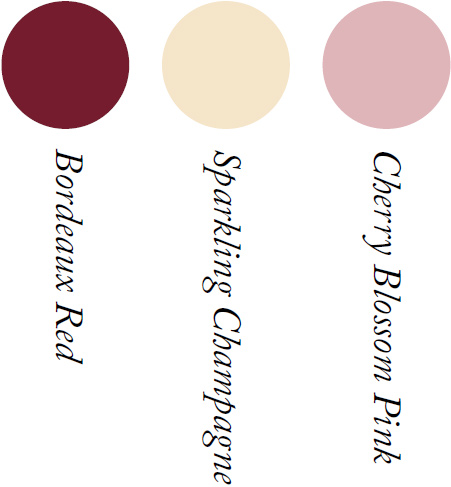 The complete article is available in Issue #271. Click here to order from Amazon