Japan House Los Angeles
Perspectives on Japan: Art, Culture, Design, and Technology
Yuko Kaifu, the daughter-in-law of former Japanese Prime Minister Toshiki Kaifu, joined the Japanese Ministry of Foreign Affairs shortly after graduating from Nara Women's University in Japan. Following an exciting career as an interpreter for Japan's Empress Michiko and as a diplomat to the United States, Yuko Kaifu now serves as president of Japan House Los Angeles. Tokyo Journal Editor-in-Chief Anthony Al-Jamie sat down with Yuko Kaifu before the COVID-19 pandemic to discuss her role in the international promotion of Japanese culture and the efforts and successes of Japan House's projects.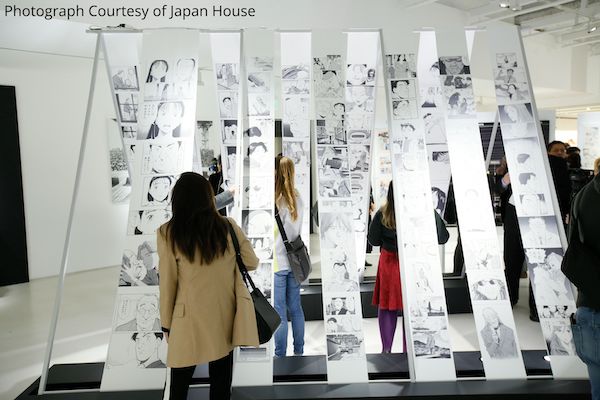 TJ: Can you briefly explain the structure of Japan House and, more specifically, the purpose of the project and the Japanese government's role in it?
KAIFU: Japan House is a project of the Japanese Ministry of Foreign Affairs that aims to foster a deeper awareness and appreciation for Japan by showcasing Japanese art, design, gastronomy, innovation, and technology through exhibitions and a wide breadth of programs. What is unique about this project is that Japan House is not a government entity nor does the government manage it. In order to leverage the talent and creativity of the private sector, the government has contracted the project out to a private entity in each of its respective locations — Los Angeles, London, and Sao Paulo. Each Japan House Secretariat works on curating impactful programming in close communication with key stakeholders, including the Ministry of Foreign Affairs.
TJ: Are there differences between the Japan House locations in Los Angeles, London, and Sao Paulo?
KAIFU: The locations are similar in scope; however, Los Angeles is unique because of its local landmarks at Hollywood & Highland. Our location draws international, regional, and local Angeleno visitors, further fulfilling Japan House's mission of elevating the understanding of Japanese culture around the world.
TJ: Given that you only need to take the escalator a few levels to go between the TCL Chinese Theatre and Japan House, are movie-related events a central part of your activities?
KAIFU: Our Los Angeles location is in the heart of Hollywood, allowing us to engage in the film and entertainment industry. At the beginning of 2019, we held our first co-hosted Japanese film festival, the Short Shorts Film Festival, at TCL, where we screened several Japanese films and offered programs featuring leading Japanese filmmakers, including the acclaimed directors Naomi Kawase and Tetsuya Bessho. Our popular Movie & Bites series, intimate film screenings, and panel discussions are held in our fifth-floor salon event space as well. Our project mission is to share the many facets of Japanese culture, and we will continue to introduce movie-related events on and off site with various organizations. There has been an increase in the demand for Japanese films and animation, and we hope to continue to offer unique new programs to the public.
TJ: What is going to ensure Japan House's long-term success, and how is it fulfilling its mission?
KAIFU:I'm proud to share that we have welcomed more than 400,000 visitors since we opened our doors in 2018. There is still so much more about the Japanese culture to be showcased, and we want to continue providing unique and innovative programming that will appeal to different kinds of audiences and tastes. We are also constantly listening to feedback from visitors and will continue to provide even more programming to meet evolving tastes.
TJ: What are your long-term goals and aspirations for Japan House?
KAIFU: We are very happy with our progress over the last few years, but, of course, there is always room for further growth. Los Angeles is the only Japan House in North America, and we aspire to gradually expand. We strongly believe collaboration is crucial for our success and hope to form partnerships with other organizations across the country.
Please note that Japan House Los Angeles closed its doors on March 18, 2020 to prioritize the safety of their staff and visitors during the outbreak of the deadly novel coronavirus. It had planned to open again on March 31, but after the Los Angeles government extended the stay-at-home order until August, Japan House has announced they will remain closed indefinitely. Although this may be a setback for physical events and exhibitions, the Japan House Los Angeles team still frequently provides articles filled with information on Japanese culture as they continue to fulfill their mission of promoting Japanese culture and tradition abroad.
tj
The complete article can be found in Issue #280 of the Tokyo Journal.