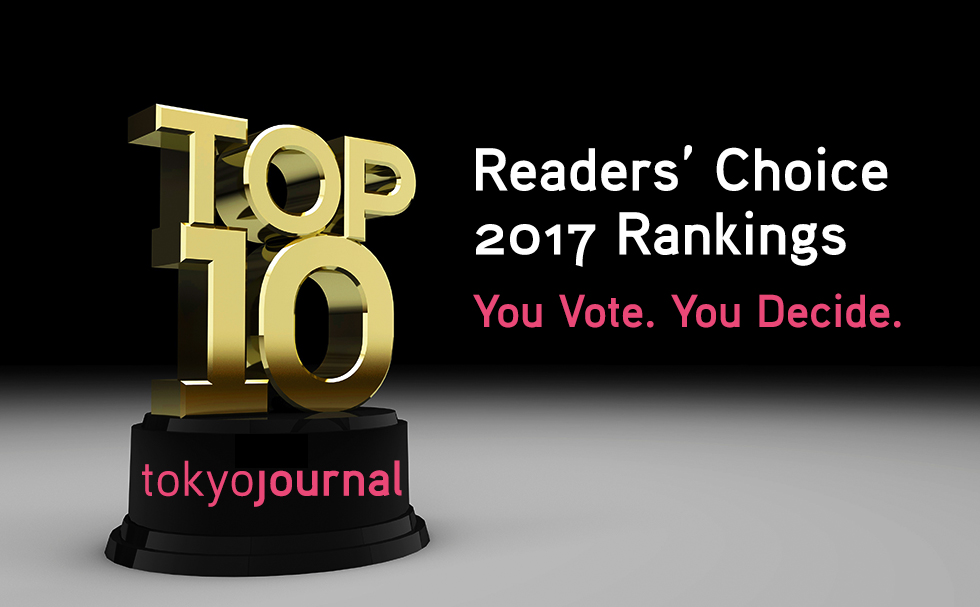 What are your favorite things about Japan and Japanese culture?

You vote. You decide!
Entertainment
Pop Culture
Food
Travel
Vote for the 2018 Tokyo Journal Top 10 Readers' Choice Rankings
Tokyo Journal readers can vote once a day for their favorite things in Japanese entertainment, food, pop-culture, and travel locations. Voting closes on January 31st, 2019 at midnight Pacific Standard Time.