Travel to Las Vegas
NoMad Las Vegas
On the top four floors of the Park MGM complex, the NoMad Hotel is one of the premier European-style hotels in Las Vegas. A blend of European architecture with a New York-sensibility, some rooms have old-fashioned pedestal bathtubs next to the beds, as well as leather headboards, velvet carpeting, and minibars converted out of old steamer trunks. The amenities mimic the original NoMad Hotel in New York. The feel of the hotel is a change of pace from the typical Las Vegas hotel experience, providing spacious and luxurious rooms that cannot be found elsewhere on the Las Vegas Strip. The NoMad Casino is another attraction. The first NoMad Casino was built under the original Tiffany glass ceiling of the Park MGM. It is also one of the few casinos that still has a traditional high-roller floor, similar to older European casinos. The NoMad likewise boasts a world-renowned bar, the NoMad Bar, which was ranked as the best bar in the United States and third internationally by the 2017 World's Best Bar Awards. For an upscale dining experience, guests at the NoMad need not travel far. The NoMad Restaurant is next to the casino. It stands out for its bookshelves filled with more than 25,000 books, a touch inspired by The Library at NoMad New York. The immersive dining experience connects guests with the rich history of the NoMad, striking a good balance between luxurious and affordable dining.
What we love
The old-fashioned pedestal bathtubs next to the beds
The NoMad Casino's Tiffany glass ceiling
The award-winning NoMad Bar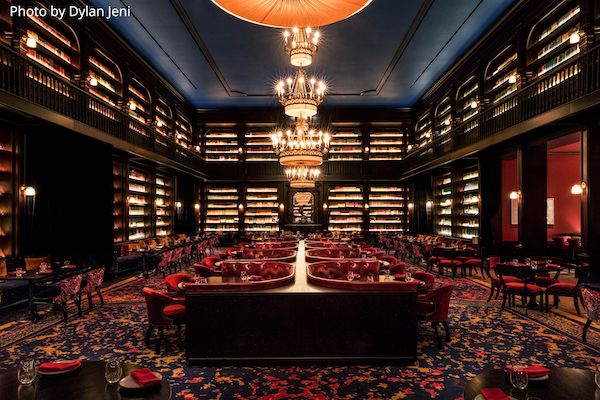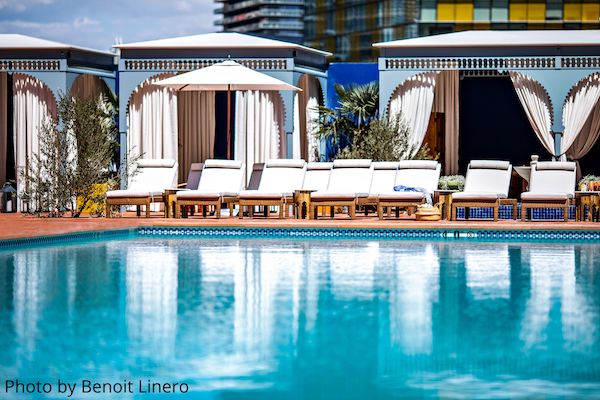 ARIA Las Vegas
The Aria Resort and Casino, one of the largest resorts on the Las Vegas Strip, is a top-class vacation spot with a prime location and wealth of offerings, including 16 restaurants, 10 bars and nightclubs, and a casino with over 150,000 square feet of gaming area. It's also one of the most technologically advanced resorts in the world. Each room and suite comes equipped with a tablet computer for guests to control the temperature, television, music, wake-up calls, and requests for additional services with the push of a few buttons. The rooms are also equipped with technology that provides guests with a personalized greeting when they arrive and gradually turns the lights on and opens the curtains to show the view of the room. The Aria's rooms are spacious and come with a fully-stocked minibar and an additional fridge for outside food. The bathrooms have a dual sink and a full jacuzzi and shower. The Aria also offers another hotel experience: Aria Sky Suites, an exclusive hotel within the Aria that provides additional services, such as private elevators and concierge, and larger rooms. The Sky Suites are more expensive than the traditional rooms, but they offer additional amenities and travel assistance for guests.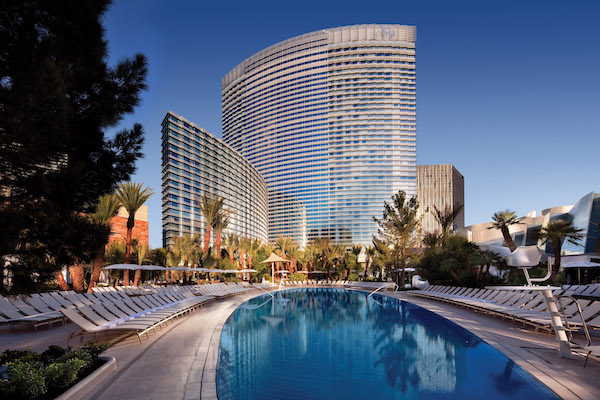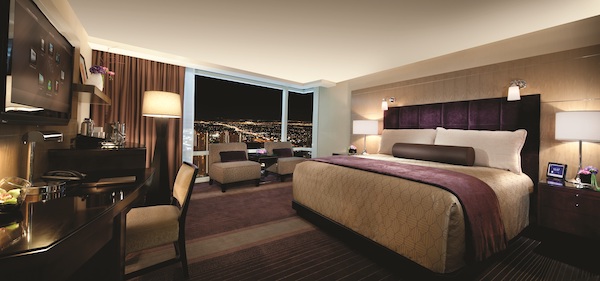 tj
The complete article can be found in Issue #280 of the Tokyo Journal.