Tokyo Journal Receives Commissioner Award from the Japan Tourism Agency
On October 2, 2017, the Japan Tourism Agency (JTA) held their 9th Annual Commissioner Award. The government agency, which operates under Japan's Ministry of Land, Infrastructure, Transport and Tourism, is responsible for promoting the rapidly growing tourism industry in Japan and overseas.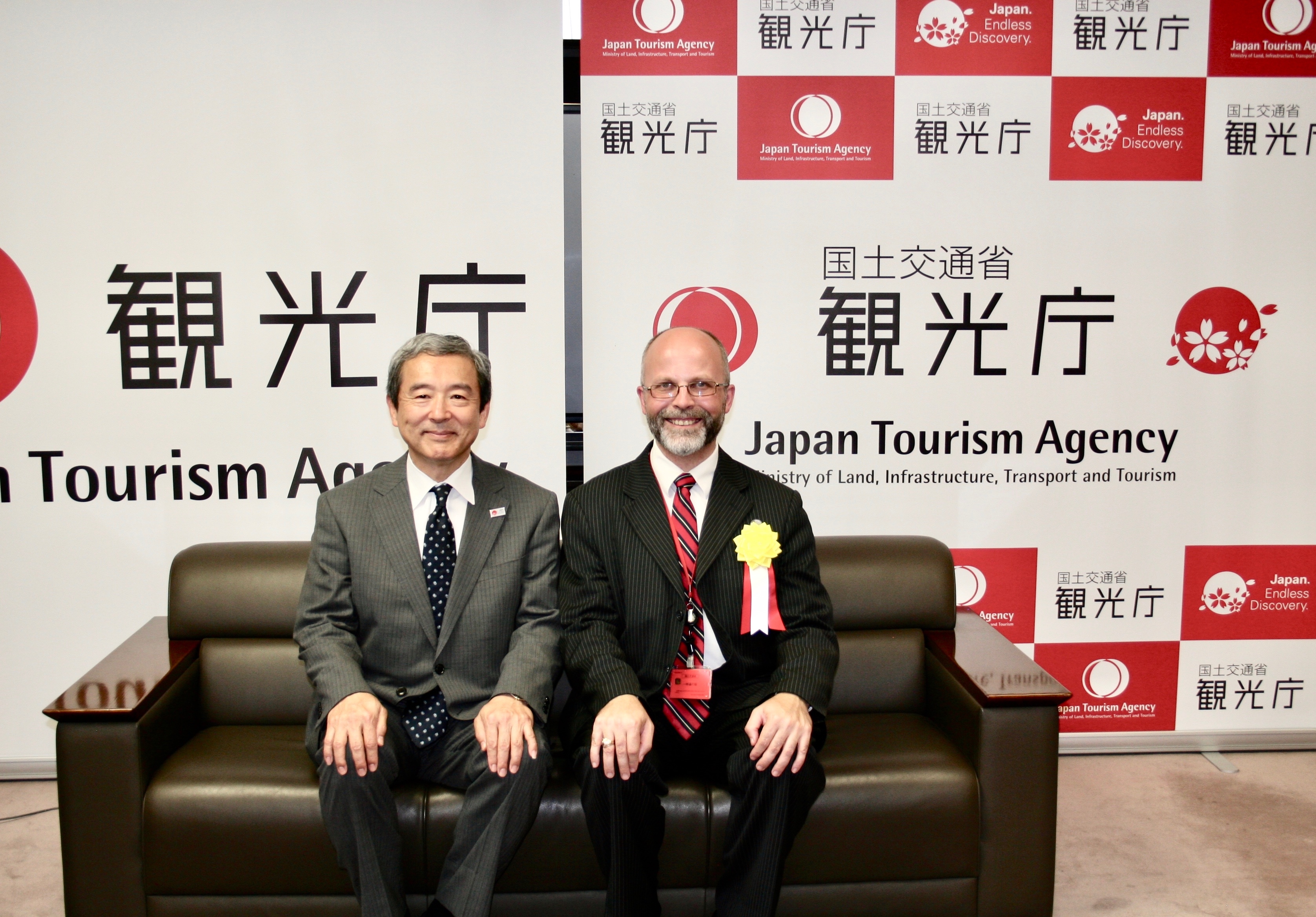 Tokyo Journal was one of four recipients to receive the prestigious award. Tokyo Journal, established in 1981 as Japan's oldest English magazine and sold in bookstores, was acknowledged for their extensive coverage of Japanese travel and culture. The English magazine, distributed internationally, introduces readers to a variety of subjects relating to Japan and Japanese culture including:
* Popular tourist destinations
* Japanese entertainment
* Japanese cooking recipes
* Fashion trends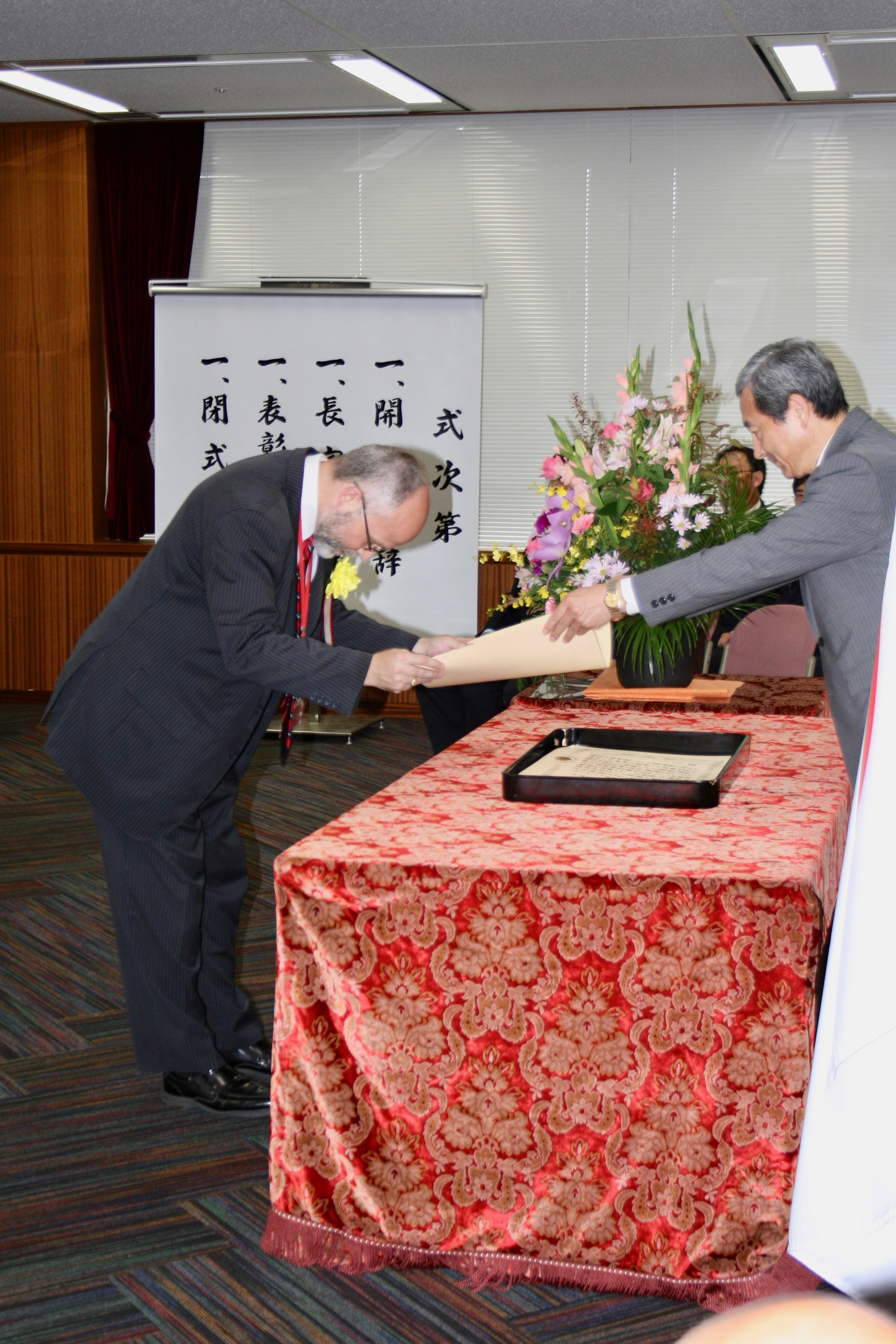 Tokyo Journal's articles represent Tokyo's diversity, covering a wide range of topics for a global readership, from Japanese pop culture to Buddhism. Japan is teeming with the latest trends, innovations and discoveries – ideas Tokyo Journal communicates in an entertaining and informative way to encourage travel to Japan.
Other recipients of the 2017 award were:
* Princess Cruise Lines, one of the largest premium cruise lines that offer a multitude of cruise services destined for Japan
* Tsugaru Maguro Jyoshi-kai (2017), a women's organization focused on revitalizing the tourism industry of Aomori and Hokkaido prefectures.
* Makiko Yamamoto, President of Finesse Hospitality Management & Honorary President of Meeting Professionals International Japan Chapter
A Tokyo Journal reresentative humbly accepted the award on behalf of Tokyo Journal in October. During a round table discussion with the Commissioner and Ministry representatives, he discussed how Tokyo Journal continues to publish material that promotes Japanese culture around the globe. On behalf of Executive Editor Anthony Al-Jamie and Editor-in-Chief Robert Garrity, he stated, "It is our goal to promote travel to Tokyo and all parts of Japan. To this end, we have many additions to the magazine that will help to promote different regions of Japan in each edition. Over the next three years leading up to the 2020 Tokyo Olympics, the series will feature 12 of Japan's most attractive regions for foreign tourists. We will continue making our best efforts to share the beauty and depth of Japan to our readers." Tokyo Journal, which first began publishing in 1981 as a lifestyle magazine for foreign ex-pats and internationally-minded Japanese people, employed some of the most renowned experts on Japanese culture, including Boye La Fayette De Mente and Donald Richie. Over the past five years, Tokyo Journal has changed its focus and developed into one of Japan's leading lifestyle and travel magazines for a global readership. Some of the magazine's approaches to global success include:
* Availability as an in-flight magazine and in the business lounges of the most prestigious airlines (All Nippon Airways (ANA), Qantas Airways, Turkish Airlines, Qatar Airways, Singapore Airlines)
* Availability in Tokyo's finest hotels (Imperial, New Otani, Okura, Hilton, Westin)
* Availability in international bookstores worldwide
It is also our duty to thank our readers, who have made this award possible by engaging in learning about Japan's many fascinations, and we hope everyone's curiosity will remain for many years to come.
Some of the Japan Tourism Agency's (JTA) fundamental goals include:
* Increasing foreign visitors to Japan
* Increasing Japanese visitors to foreign countries
* Increasing the "Greatly Satisfied" response on Japanese tourism surveys to 45%
By 2020, JTA aims to have at least 25 million foreign tourists inside Japan's borders, which would be a great milestone for boosting the Japanese economy. With the weakening Yen (¥), airfares are expected to decline, making Japan a desirable and affordable destination for tourists. JTA hosts this award show each year, commemorating those individuals and organizations that promote the beauty and magnificence of visiting "Cool Japan."
About Tokyo Journal:
Tokyo Journal is Japan's leading English travel and lifestyle magazine. Founded in 1981, Tokyo Journal has written, published, and distributed over 270 issues on topics centered on Japanese culture.