Product Reviews: Staying at Home in Style

Masterfully-Crafted Premium Knife Set: Dalstrong's Gladiator Series 18-Piece Colossal Knife Set with Block
Known for fantastic customer service, Dalstrong makes sure to perfect each and every single order of their 18-piece set. Each blade of the Dalstrong Gladiator Series is made from precisely carved German steel and forged for extra-sharp and wear-resistant performance. The beautiful hand-polished finish of each blade guarantees quality cuts and durability. Regarded as an exceptionally long-lasting collection, the Dalstrong Gladiator Series includes:
One carving/slicer knife (9 inch)
One bread knife (9 inch)
One Kiritsuke chef knife (8.5 inch)
One chef knife (8 inch)
One Santoku knife (7 inch)
One Nakiri knife (7 inch)
One boning knife (6 inch)
One utility knife (6.5 inch)
One serrated utility knife (6 inch)
Six straight edge steak knives (5 inch)
One paring knife (3.5 inch)
One bird's beak paring knife (2.75 inch)
One Gladiator series honing steel knife (10 inch)
Exquisite gift packaging
One handmade walnut wood block
Elegant Placemats with Subtle, Asian Design Motif: Chilewich Bamboo Placemats
Available in 20 beautiful colors and in several different shapes and sizes, Chilewich Bamboo Placemats make a wonderful addition to any dining table. The subtle bamboo design complements both modern and traditional tableware and is suitable for indoor and outdoor use. A fun and unique addition to any dining experience, Chilewich Bamboo Placemats are:
Easy to clean with soap and a soft sponge or cloth
Kid-friendly
Flexible and compact
Stylish, modern, and tasteful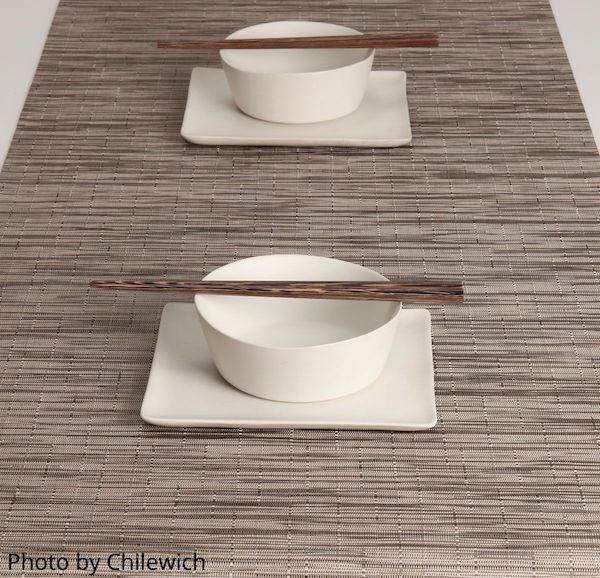 Long-Lasting Cookware Set: Cuisinart's Multiclad Pro Triple-Ply Stainless Steel 12-Piece Cookware Set
1.5 qt. saucepan and lid
3 qt. saucepan and lid
3.5 qt. sauté pan with helper handle and lid
8 qt. stockpot and lid
8-inch skillet
10-inch skillet
20-cm steamer insert with lid
Stylish Ceramic Cookware Set: Bialetti's Ceramic Nonstick Pro 10-Piece Cookware Set
This Bialetti ceramic cookware set has a thick aluminum coating, which allows for superior heat distribution across its pots and pans. The easy-to-clean ceramic coating and hard anodized exterior add strength and durability to the set. Oven safe to 400o F (204o C) and dishwasher safe, this set is easy to clean and even easier to cook with. Inevitably, it will become your favorite kitchen set! The Bialetti Ceramic Nonstick Pro 10-Piece Cookware Set includes:
8-inch sauté pan
10-inch sauté pan
1.5 qt. saucepans and lid
3 qt. saucepan with lid
3 qt. deep sauté pan with lid
6 qt. Dutch oven with lid
10-year guarantee
Versatile, Expandable & Kinkless Garden Hose: FitLife Garden Hose
The FitLife Garden Hose is an expandable hose made out of triple-layered latex, making it durable in any weather, versatile, and easy to use. Indeed, the hose is designed never to kink or tangle. Weighing only 3.6 pounds, it is one of the lightest hoses on the market. The hose can expand from 25 feet to 75 feet and has varying water pressures that make it useful for everything from gardening to washing a car or boat. The maximum water pressure is 10 to 15 times more than a standard garden hose.
Expandable from 25 feet to 75 feet
Will not kink or tangle
Adjustable water pressure that can be used for any task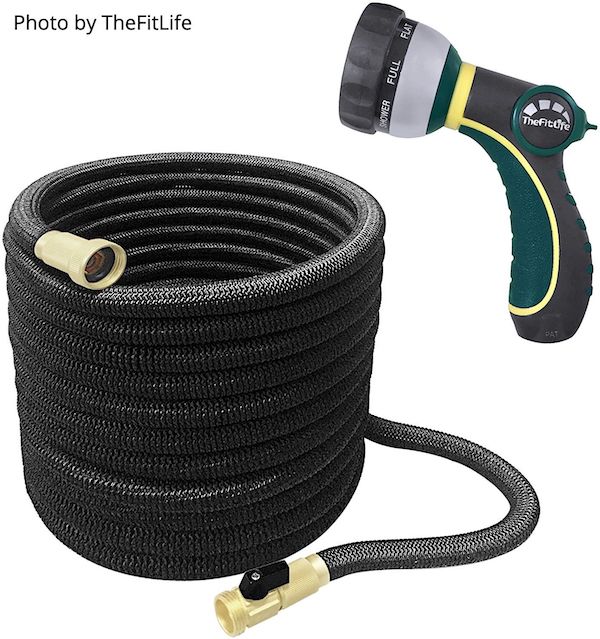 Upright Exercise Bike for Performance & Price: Nautilus U618 Upright Bike
This technologically advanced stationary bike has innovated workouts for people who do not want to leave their house to get an effective cardio session. The Nautilus U618 features preset training programs that take the guesswork out of exercising. The bike is also compatible with the Explore the World app, which features paths from real locations across the globe, so the rider can experience some of the most coveted bike paths from the comfort of their own home. The console on the device is also Bluetooth compatible, so users can connect their phone directly to the bike to track their progress with their favorite fitness app with minimal effort. The Nautilus U618 has a gel seat that is adjustable for height as well as gel elbow rests, maximizing the cyclist's comfort. The product also comes with a 15-year warranty and a replacement guarantee if the console does not work properly.
Fully customizable workout plans
Bluetooth-compatible console to control the bike
Adjustable gel seat and elbow rests
Weighted pedals with adjustable foot straps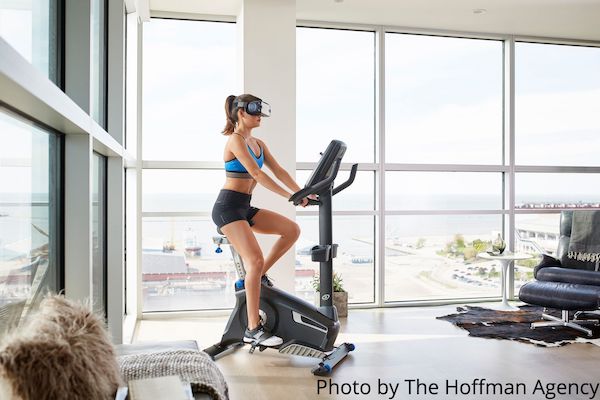 Innovative Fairway Wood and Driver Hit the Sweet Spot: TaylorMade M6 Fairway Wood
The M6 Fairway is the latest series of fairway clubs from respected club designer TaylorMade. They feature Twist Face, an innovative technology never before seen in fairway clubs. The face of the club has a specialized contour that reduces sidespin on the ball, allowing shots to fly farther and straighter. The technology adds loft to the high toe and reduces loft in the low heel of the clubface, minimizing the severity of mishits and maximizing performance. The shaft of the club is available in four different degrees of stiffness and is made out of premium carbon fiber to keep it lightweight and increase swing velocity. The lightweight design combined with the curvature of the clubface make the M6 Fairway one of the most forgiving and useful clubs in any golf bag, making it a perfect fit for both tour players and high-handicappers. The M6 Fairway is offered in a number of variations as well, from the signature Rocket 3 to a 9-wood. This powerful wood provided us maximum distance with an enhanced feel that helped straighten mishits for straighter, more accurate shots.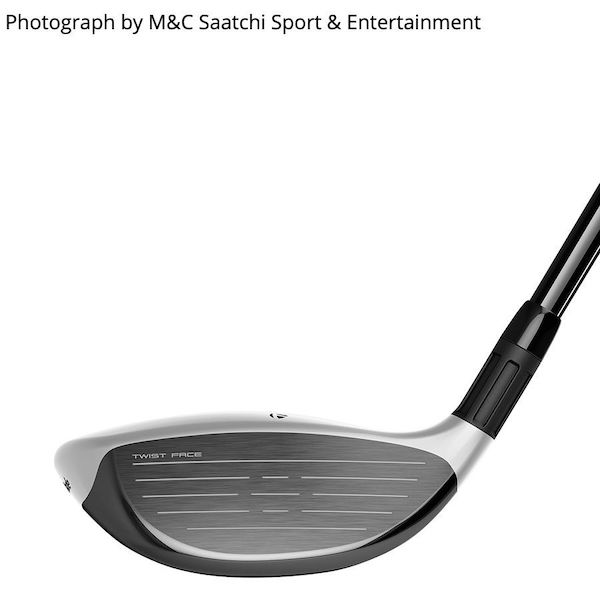 tj
The complete article can be found in Issue #280 of the Tokyo Journal.