Cosplay as a Career
Nekomu Otogi: All Dressed Up with Somewhere to Go
In a world where "cosplay" has yet to become a household word, one may be surprised to find that a career can be made from the art of dressing up as a character from a movie, book or video game, especially from the Japanese genres of manga and anime. The only cosplayer represented by Japanese talent agency HoriPro, Nekomu Otogi, has taken cosplay to the professional level. Otogi does photo shoots for manga magazines and was once voted the most beautiful girl in Akihabara, the anime, manga, video game and discount electronics center of Tokyo. Tokyo Journal Executive Editor Anthony Al-Jamie talked with Otogi about her cosplay experiences and her dream of becoming a manga artist.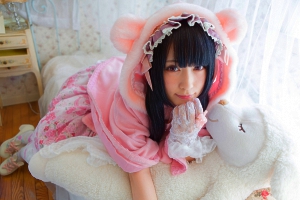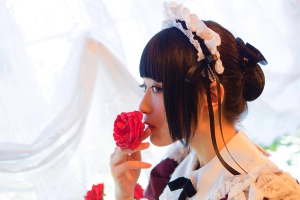 TJ: How did you start cosplaying?
OTOGI: I've done cosplay for three years. The first one I did was the character Izayoi Sakuya from the shooting game Touhou Project. My favorite genre of cosplay is "magical girl" (majokko). In the beginning, my parents didn't like me doing cosplay, but I didn't listen because I knew what I wanted to do. Now, they're very supportive.
TJ: What do you like about cosplay?
OTOGI: It's just very fun; I feel like I am an anime character. I can also meet many people who like anime too. When I do cosplay, I'm more confident; I feel stronger — especially when I have a sword with me. I've cosplayed as 30 characters so far, and my favorite is Peorth from Oh My Goddess! I have also made many friends through cosplay.
TJ: What was the hardest cosplay you've done?
OTOGI: Nachetanya from Rokka: Braves of the Six Flowers, because I had to make rabbit ears and armor. It was also the most expensive.
TJ: What is the key to your success?
OTOGI: The most important aspects of cosplay are quality and how well you can get into character, so I work hard on those.
TJ: Whom would you like to cosplay with?
OTOGI: Actor Takeru Satoh. He was in the film adaptation of Rurouni Kenshin, and he looked exactly like the manga character.
TJ: What is your dream? Why?
OTOGI: To be a manga artist. Since I was a kid, my house was full of manga. I read Golden Boy when I was five years old and it made me want to become a manga artist. I want to create my own original manga someday, and have cosplayers dress as characters from my manga. tj
The complete article can be found in Issue #278 of the Tokyo Journal. Click here to order from Amazon.