J-flicks in the USA
Earthquake Bird
Where to watch: Netflix
Based on a novel by Susanna Jones and set in Tokyo in 1989, this Ridley Scott-produced, Wash Westmoreland-directed psychological thriller explores the intense relationship between a Swedish woman, Lucy Fly (Alicia Vikander), and a Japanese chef and photographer, Teiji Matsuda (Naoki Kobayashi), when an American, Lily Bridges (Riley Keogh), enters their lives and goes missing. The film benefits from amazing cinematography by Chung-hoon Chung (Oldboy, It), and knowing what a hard worker and talented entertainer Naoki Kobayashi is, I doubt this will be the last Hollywood sees of him.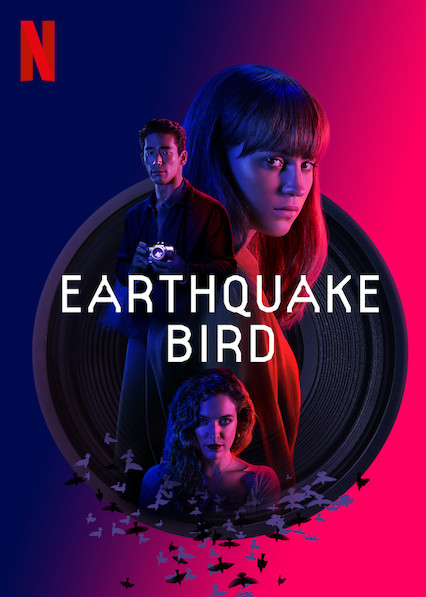 First Love
Where to watch: Amazon Prime Video, YouTube, and Google Play Movies & TV
Director Takashi Miike may be turning 60 years old, but he is not slowing down with his latest film—his 103rd release. First Love is a graphically violent story about a terminally ill boxer who helps a young woman who has been forced into prostitution by the yakuza (Japanese mafia). Decapitations and drugs are mixed with comedy, romance, and a wild ride of unsettling, hilarious, and horrifying scenes. It's easy to see why Quentin Tarantino is a Miike fan.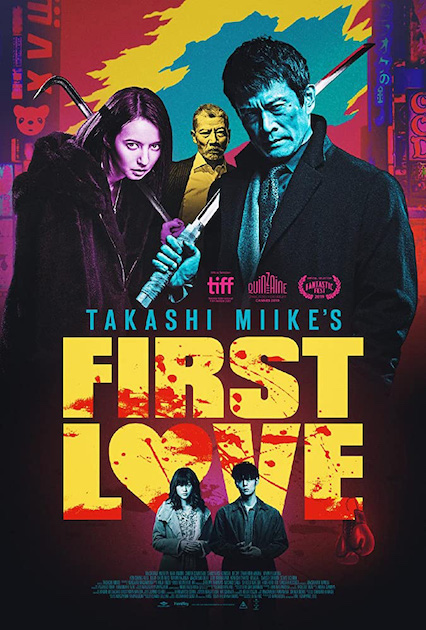 The Truth
Where to watch: Amazon Prime Video, iTunes, YouTube, and Google Play Movies & TV
This is the first film by award-winning director Hirokazu Kore-eda (Shoplifters and Like Father, Like Son) to be shot outside Japan. The Truth features an all-star cast of French and American actors including Catherine Deneuve, Juliette Binoche, and Ethan Hawke. In true Kore-eda fashion, he first observes the characters and the complex relationships between them. Then he pits two of France's top actresses head-to-head while juxtaposing sadness and comedy, truth and lies, and love and hate. This story of family dynamics centers around an aging French movie star (Deneuve) engaged in a battle of wits with her daughter (Binoche), also an actress, who has published her memoirs and returned to Paris with her husband (Hawke) and her own daughter.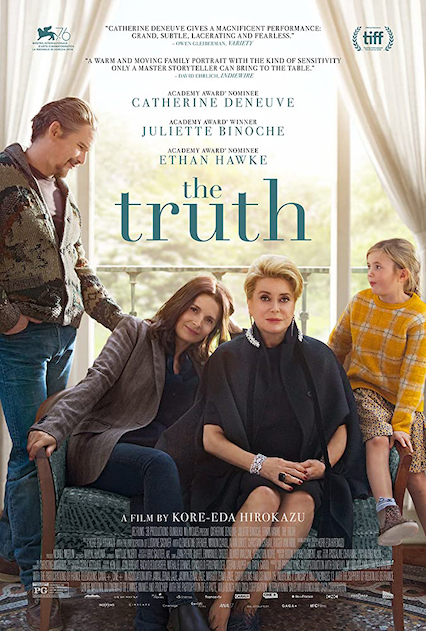 Enter the Fat Dragon
Where to watch: Amazon Prime Video, YouTube, and Google Play Movies & TV
Hong Kong kung fu actor Donnie Yen leaps from the Ip Man franchise into the world of comedy in this remake of the 1978 film that blends martial arts, slapstick humor, and romance. A once fit police officer, Fallon Chu (Donnie Yen), has become a records clerk, and when he is dumped by his fiancée he is so heartbroken that he balloons to 300 pounds in just three months by overindulging on snack cakes. To regain his job as a police officer and win back his fiancée, he accepts an assignment to escort a well-known criminal to Japan, but the criminal suffers a mysterious death under Chu's watch. This collaboration between Japanese and Chinese filmmakers is co-directed by Kenji Tanigaki and Wong Jing, and according to experts, the martial arts are truly smashing.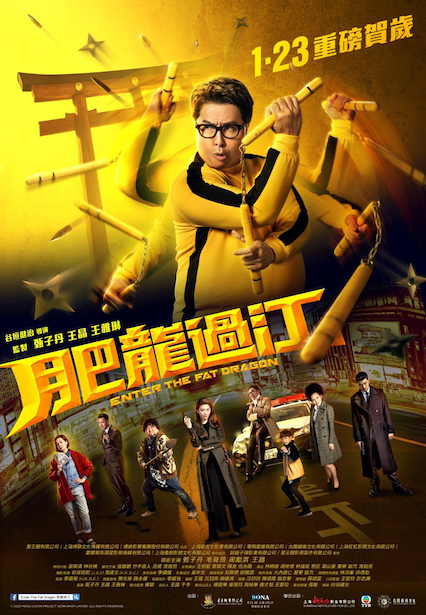 Homemade
Where to watch: Netflix
Homemade is a product of the COVID-19 pandemic, featuring 17 short films made by acclaimed international filmmakers during quarantine. Renowned director Naomi Kawase, winner of the 2007 Grand Prix at the Cannes Film Festival, contributed "Last Message." Filmed in Nara prefecture, it is a surreal look at a boy in Japan who contemplates the value of life after learning how many people are left on Earth. This compilation of bitesized films also includes contributions from Chile, France, Germany, Italy, Lebanon, Portugal, the United States, England, and Scotland. In an era of CG-dominated blockbuster releases, these films create hope for the possible future of filmmaking through talented and innovative storytelling.
We Are Little Zombies
Where to watch: Website rental at https://wearelittlezombies.vhx.tv
No, this is not the latest take on flesheating zombies. This dark comedy is the story of the forming of a teen J-pop band. Four young strangers meet at a crematorium. They all have two things in common: they have lost their parents and none of them feel a thing about this loss. This antic-filled social satire touches on video games, shoplifting, homelessness, school-girl fetishes, carjacking, and love motels. Although there are cameos by the likes of Rinko Kikuchi (Babel, Pacific Rim, 47 Ronin) and Sosuke Ikematsu (The Last Samurai, Shoplifters), it's the quartet of emotionless teens with no life motivation or goals who carry the show. We Are Little Zombies, the first major film release by director Makoto Nagahisa, takes you on a tour of Japanese trends and pop culture without the need for a passport.
The complete article can be found in Issue #280 of the Tokyo Journal.