Tokyo Wins 2020 Summer Olympic Bid
THE International Olympic Committee (IOC) elected Tokyo as the 2020 host city at the 125th IOC Session in Buenos Aires, Argentina on September 7, 2013. The IOC was deciding between Madrid, Istanbul and Tokyo. The Tokyo 2020 Bid Committee promoted its delivery (by demonstrating that Tokyo will provide guaranteed quality and maximum benefits), celebration (by advocating that Tokyo will be a great host of a wonderful party) and innovation (by showing that Tokyo will use all the creativity of the world's most forward-thinking city to benefit sport and the Games.) If you think numbers speak louder than words, than here are statistics that the Tokyo 2020 Bid Committee have compiled to support their bid to host the world's leading international sporting event.
Tokyo 2020: Facts and Figures at a Glance
A few figures that brought Tokyo's bid to life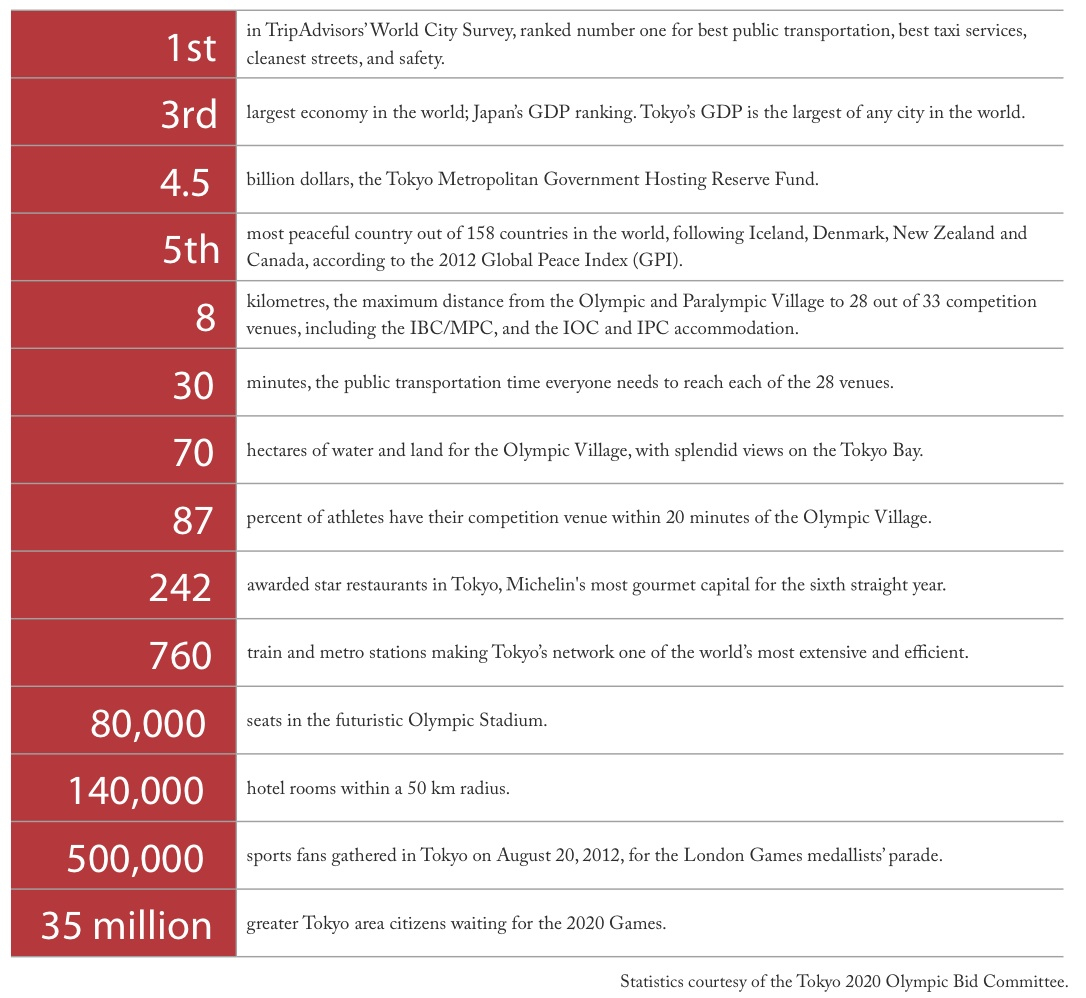 Tokyo Hosting the 2020 Summer Olympics

Proposed facilities for Tokyo 2020 Olympics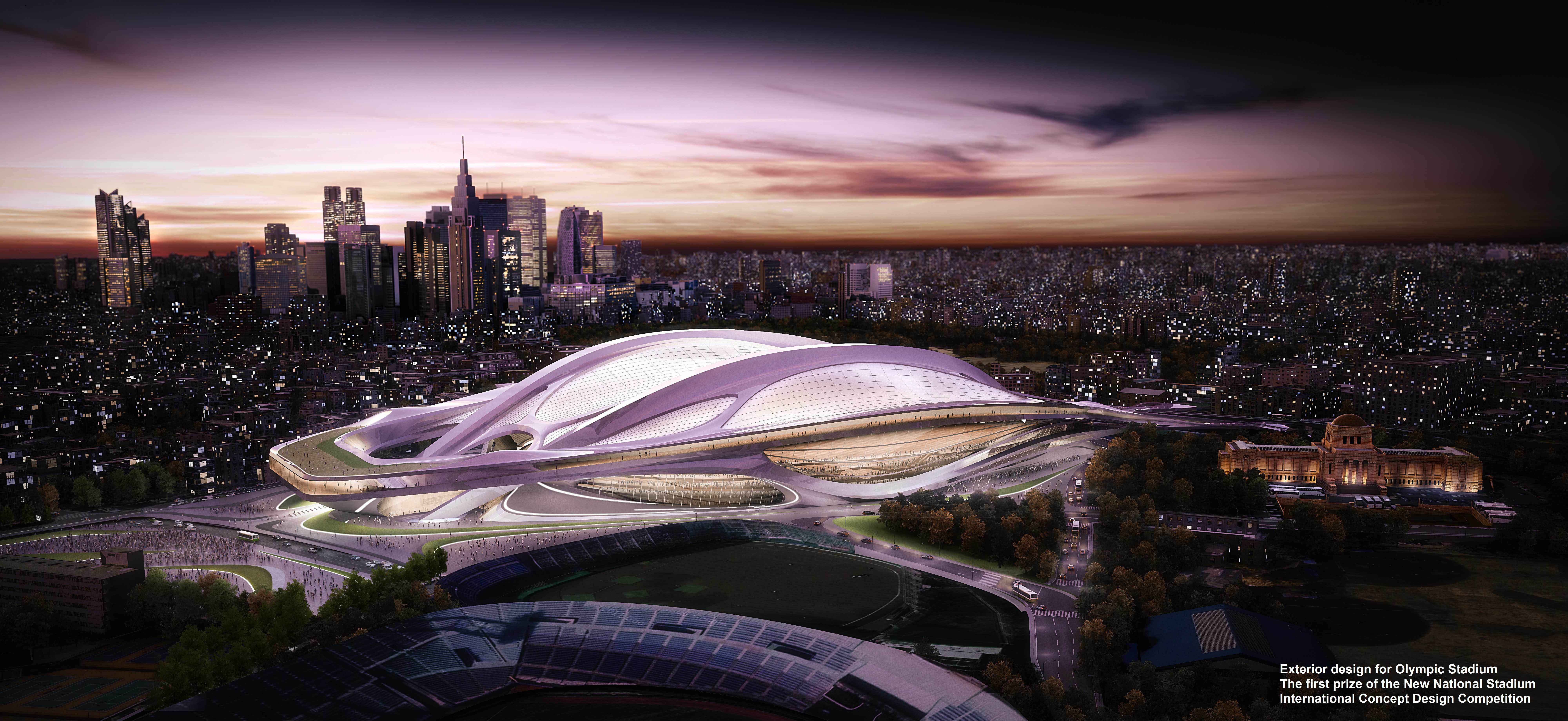 There are 34 facilities proposed to host the 2020 Olympic related events and athletes. These facilities include the Olympic Stadium, Tokyo Metropolitan Gymnasium, Yoyogi National Stadium, Nippon Budokan, Imperial Palace Garden, Tokyo International Forum, Kokugikan Arena, Ariake Arena, Olympic BMX Course Olympic Velodrome, Olympic Gymnastic Centre, Ariake Tennis Park, Odaiba Marine Park, Shiokaze Park, Tokyo Big Sight, Seaside Park Hockey Stadium, Sea Forest Cross-Country Course, Sea Forest Waterway, Sea Forest Mountain Bike Course, Wakasu Olympic Marina, Kasai Slalom Course, Youth Plaza Arena, Dream Island Archery Field, Dream Island Stadium, Olympic Aquatics Centre Waterpolo Arena, Tokyo Stadium, Musashino Forest Park, Asaka shooting Range, Kasumigaseki Country Club, Sapporo Dome, Miyagi Stadium, Saitama Stadium, International Stadium Yokohama, Olympic Village / Paralympic Villlage and IBC/MPC.
Olympics-Sports approved for 2020 Tokyo Olympics
The International Olympic Committee approved 28 sports for the 2020 Summer Olympics Programme in Tokyo. Click here to access the Tokyo Journal Word Search Puzzle which features the 28 sports.
The complete article is available in Issue #272. Click here to order from Amazon